Estimated Reading Time: 5 minutes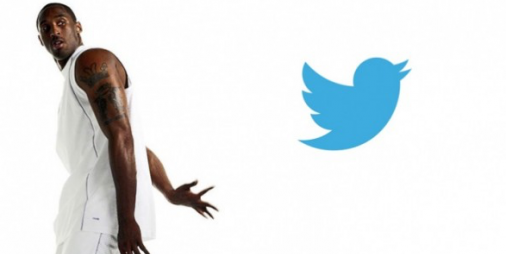 The Olympics have been dominating headlines around the world for a multitude of different reasons: good, bad or ugly, Rio2016 is an attention grabber.
There have been green pools, drug cheats, name calling, boilovers, purple pee and spectacular breaks. So this is our special #Rio2016 edition of the top 10 tweets of the week.
10. The twisted tale of Sun Yang and the purple pee
Rio 2016 Olympics: French swimmer accuses Sun Yang of passing purple pee, Irish boxer tests positive for drugs use https://t.co/P0v7Mw0aZP

— IBTimes (@IBTimesAU) August 10, 2016
Chinese swimmer Sun Yang has been at the centre of some world class sledging and wild allegations in the pool.
Yang had tested positive for a banned substance in 2014 only for the CHINADA to sweep his three month suspension under the rug and hide it from the rest of the world.
Before their 400m swim in Rio, Australia's geekiest looking athlete, Mack Horton, called Yang a drug cheat before going on to say he had no respect for him. Horton smashed Yang in the 400m, taking home the gold.
Yang's woes were compounded when French swimmer, Camille Lacourt, said Yang pisses purple. But who among us hasn't pissed purple from time to time? Isn't that just part of growing up? Puberty? Or, did I just have a very peculiar and unique childhood?
Sportsbet.com.au has Aussie Jarrod Poort at $9.50 to take out the gold medal in the 10km marathon swim on Tuesday.
9. Break a leg…
26-yr-old French gymnast #SamirAitSaid suffered horrific leg break while performing in the vault at #Rio2016 on Sathttps://t.co/MpPqnNIpmw

— People's Daily, China (@PDChina) August 7, 2016
Before his fateful vault jump, French gymnast Samir Ait's coach told him to break a leg. Clearly Ait took this advice a little too seriously.
Ait managed one of the most horrific leg breaks as he attempted to stick his landing after the vault, leaving the crowd and international audiences shocked.
Sportsbet.com.au has Russian Denis Ablyazin at $2.25 favourite to take out the gold in the men's vault on Tuesday. Does that Ruski need to be checked for purple urine too? Break a leg Ablyazin.
8. The mystery of the green pool
https://twitter.com/InsideToday/status/763466272008966145
One day the Rio diving pool was blue, the next day it was green. The sudden and seemingly inexplicable change of colour lead many to wonder if Sun Yang had taken a whizz in the pool at one point.
Rio officials came out and tried to explain the green pool by saying there was a chemical imbalance, which would make sense if the Russian and Chinese swim team got together in the diving pool for a midnight skinny dip rendezvous.
7. Star Wars at Rio
Hope Solo — Trashes Sweden After Loss … 'Bunch of Cowards' https://t.co/azCsP9p3Mx

— TMZ (@TMZ) August 13, 2016
America's women's soccer goal keeper, Hope Solo, has tarnished the good Solo name that Harrison Ford worked tirelessly to create throughout the Star Wars saga.
Hope Solo came out all guns ablazing after the US lost to Sweden in a penalty shoot out. Solo claimed the US were the better and braver team and branded the Swedes a bunch of cowards.
Well Hope, a loser is still a loser. It doesn't matter whether you are barrelled out by the Olympics by the best, the bravest or the most cowardly: the Swedes are still better than the US when it comes to soccer in the Olympics #Rio2016.
WilliamHill.com.au has Sweden ($4.80) as outsiders ahead of their match up with Brazil ($1.72) with a potential draw of $3.30.
6. Michael Phelps G.O.A.T.
What a career for @MichaelPhelps! 🇺🇸 pic.twitter.com/CRweCNWVET

— Team USA (@TeamUSA) August 14, 2016
Michael Phelps is officially the greatest Olympian of all time.
Phelps' 16-year Olympic career has spawned more gold than a Beverly Hills housewife and cracked more world and Olympic records than I knew existed.
Now it has been revealed that Phelps' heroics have now surpassed that of a 2168 year old ancient Greek Olympiad record of a sprinter known as Leonidas of Rhodes in 152BC.
I shudder to think what Phelps will be capable of in the 2020 and 2024 Olympics. Sure he'll be older than God himself, but at this rate he'll still be able to jag a gold in the 200m individual medley.
5. Bad sportsmanship rears its ugly head
Israel-Egypt ties never been closer, but Egyptian judoka still won't shake hand of victorious Israeli opponent. pic.twitter.com/89YDZhoTFA

— Anshel Pfeffer אנשיל פפר (@AnshelPfeffer) August 12, 2016
After USA's Hope Solo called the Swedish soccer team who beat her a gang of cowards, we were all probably feeling as though bad sportsmanship among the Olympics probably couldn't get much worse.
That was until Egyptian judo fighter Islam El Shehaby refused to shake the hand of the Israeli champ who beat him, Ori Sasson.
The boo's from the crowd and disgust generated by El Shehaby's refusal to shake hands with his Israeli opponent could be heard all around the globe. The Olympics are supposed to be the one place where race and creed are put aside.
El Shehaby has a lot to learn about being an Olympic athlete.
4. Boomers give Dream Team a fright
"Dirty Boomers" say the yanks. Just aggressive & the #dreamteam cant cop it.https://t.co/QWL9hasdW7

— Chris Smith (@chrissmithonair) August 11, 2016
The American Olympic team are beginning to develop a reputation for sour grapes.
Between Hope Solo calling her Swedish overlords a gang of cowards and the Dream Team calling the Australian Boomers a dirty team, the yanks' reputation as poor sportsmen is growing like a weed.
The Boomers put a scare into the Dream Team camp with Andrew Bogut and Matty Dellavedova almost engineering an amazing upset, before finally succumbing 98-88 in the dying minutes of the match.
Although the Boomers lost, they showed heaps of ticker keeping up with the Dream Team until the very end. This has given the Boomers a massive boost ahead of the finals and the lead up to a possible gold medal in men's basketball.
The Dream Team were clearly rattled by a bit of genuine competition and threw a hissy fit after the game, calling the Boomers a dirty team. Though, not completely a surprising allegation considering we boast Matty Dellavedova.
CrownBet.com.au still has the Dream Team at short, short odds to win the gold on $1.05. Their closest competition, according to Crownbet.com.au, is still the Boomers at $17.
3. Rio armed robbery?
https://twitter.com/RyanLochte/status/764944107101978625
One of the most enthralling aspects of the Rio2016 Olympics has been the rampant crime connected with it. Before the games even began a Russian delegate disarmed a car jacker and killed him.
Now US swimmer Ryan Lochte and three other US Olympians (Gunnar Bentz, Jack Conger and Jimmy Feigen) have been robbed at gun point in a taxi on their way home from a party. The taxi was pulled over by men posing as police.
For any other country's athletes this may have been a hair raising experience. But coming from the U.S. prepared the four. Lochte wouldn't even award the armed robbery a gold medal. It was poorly executed. They only gave up the cash out of sympathy.
2. Andy Murray wins
We're running out of words to describe Andy Murray.

What a legend 🙌https://t.co/Vd0AsfPNtu pic.twitter.com/5ieMLHEkiY

— BBC Sport (@BBCSport) August 15, 2016
The world was stunned when Novak Djokovic was knocked out of the men's Olympic tennis. The world is even more shocked to find Any Murray is the first person to ever win consecutive gold in single's tennis.
Here we all thought Djokovic was an absolute lock to take out the gold. When he was knocked out of the running, we were all too stunned to even consider who might actually win the gold now.
Well in the end it was the poor man's Novak: Andy Murray, beating Juan Martin Del Potro.
1. Usain Bolt G.O.A.T. 2
.@usainbolt makes history in #Rio2016 with third successive Olympic 100m gold medal.https://t.co/OiBuLu6hTk pic.twitter.com/Oi8MuekxUN

— HYPEBEAST (@HYPEBEAST) August 15, 2016
Michael Phelps was the first GOAT of the Olympics, with a total of 28 medals but now Usain Bolt has cemented his name in Olympic history winning three consecutive 100m sprint gold medals.
Bolt was the first out of the blocks and the first across the line, giving his trademark ease off just before the finish line. Bolt won the race in 9.81 seconds.
He's quicker than Flash Gordon, he's quicker than a humming bird on speed. He's the Greatest Of All Time!
Check out the following bookies for odds on the last week of the Olympics:
SportsBet.com.au
WilliamHill.com.au
CrownBet.com.au
PalmerBet.com.au
Luxbet.com.au
Bet365.com