Estimated Reading Time: 3 minutes
When it comes to creating sports betting lines, players aren't only interested in who wins and loses, but the entire game. This includes players, anthems, who gets the first penalty, and more. These bets are rarely as profitable as straight wagers on the game itself, but they draw interest and players who enjoy the game usually find wagers they enjoy.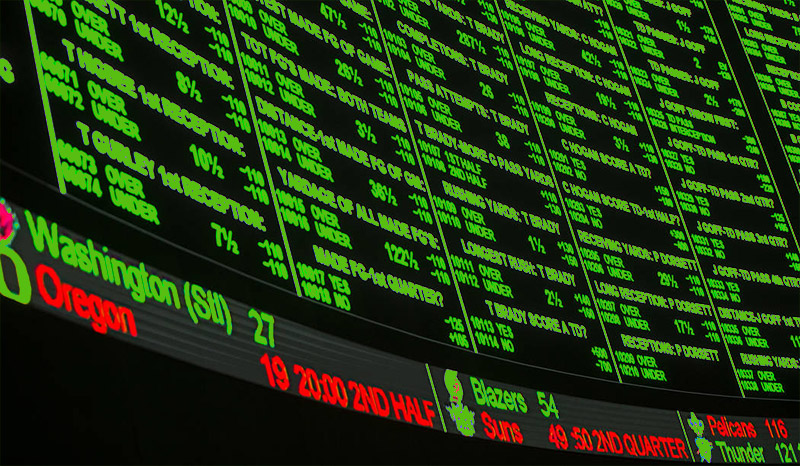 ---
What are Prop Bets?
Prop bets are familiar to just about everyone- although some bettors don't realize that sportsbooks offer them as well. These wagers can be as silly as odd physical feats, such as situps. They can be ridiculous wagers like not shaving for a set time, or even weight loss. While the bets offered by sportsbooks may not be the same as wagers with your close friends, but they can be just as outlandish. Prop bets are the bets offered by a sportsbook that aren't related to the game's final outcome. Prop bets aren't bets on who wins, or by how many points. In fact, not all prop bets are even sports related!
Sports-related prop bets typically include wagers such as who scores the first goal, or gets the first penalty. There's even table game prop bets, such as betting on what cards make up the flop, or the number on the face of the dice in craps. Sports and gambling prop bets are intended to draw interest to the sport or game in question.
The most popular sporting events always have prop bets offered. The Kentucky Derby, Super Bowl, and March Madness are all popular venues for these type of wagers. A popular Superbowl wager is the color of the sports drink dumped over the coach. Bets like whether or not a player will get injured may be wise wagers if you've been following the team, but for the most part these wagers are simply publicity stunts. A great example of this is the fact that prop bets are also offered on election results, jury verdicts, and celebrity mishaps.
---
Are Prop Bets worthwhile?
Though a great majority of prop bets are publicity stunts, meant to draw attention and interest on a website, does this mean they are not financially responsible to wager? Not entirely! These wagers should not be taken as a serious chance to win. Most prop bets are simply guesses, unless you have some insider knowledge. How can you know what color sports drink a team may use? Do they have a particular flavor they use more often? A wager on whether or not a player will get injured may be a simple wager if you know that player has had problems before.
Using common sense is important when it comes to Prop bets. They may be fun and draw in more bettors, but for serious bettors whose major concern is their bottom line Prop bets may not be the way to go.
Recommended!
Score a 50% Welcome Bonus on your first-ever deposit at SportsBetting. Simply use Promo Code SB1000 and your extra 50% will be added onto your sports betting bankroll instantly, all the way up to $1,000. Full terms
---
Where to bet Prop Bets
5Dimes is one of the best online sportsbooks available, and their prop bet selection is fantastic. They've been offering a more limited selection of Prop bets, but they still have a great offering. With a wide variety of sports wagers available with great limits, their selection of prop bets only makes the site more enjoyable. They offer up to $50 limit on exotic prop bets.
While a $50 limit may seem very low, especially when 5Dimes offers up to $5,000 on major sports wagers. However, it's good to keep in mind that most prop bets are simply publicity and at best, a wild guess. For example- how much should you really wager on the Superbowl's coin flip?
---
Details about Prop Betting
5Dimes offers a wide variety of prop bets, on just about every sport they offer. Though Prop bets operate slightly differently than the typical straight wager, so bettors should read the fine print and contact support if they have any questions. 5Dimes has a fantastic support staff that is knowledgeable and quick to respond. Prop bets may have more specific circumstances, and more prone to No Action grade.