Estimated Reading Time: 3 minutes
A very popular online sports betting option is live betting. Some sportsbooks dedicate entire sections to live betting, others won't offer hardly any options. What exactly is live betting, though? Don't worry if you didn't remember to place your wagers before the game started. Live betting is accepting wagers on a currently running game. The prices and odds change real-time as the game or event progresses.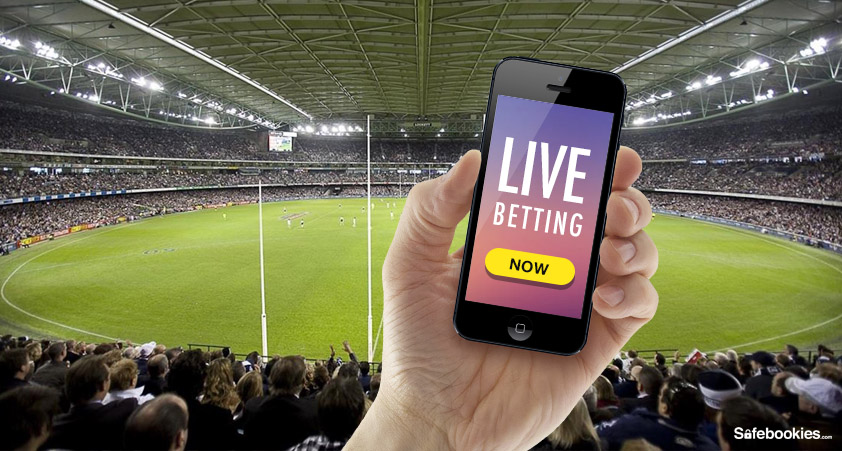 ---
What sports are available on Live Bets
The great part about wagering on sportsbooks online is that there is very little limitation on what sports you can place bets on. Bets placed in person are limited by your local offerings, which may be slim. Your favorite online bookmaker can offer wagers and in-play wagers on events worldwide. For the most popular events they may even offer live streaming.
5Dimes has a great variety of betting options available, with live betting offered in a wide variety of events. Some of 5Dimes offerings include: NBA, MLB, NFL, NHL, NCAA, WNBA, NASCAR, Formula One, Tennis, Box, Golf, Soccer, Football, Horse Racing, Auto Racing, Olympics, Rugby, Volleyball, Handball and more. Live In-Play lines are offered on Basketball, Baseball, Football, NHL, Tennis, Golf and Soccer.
---
Types of Live Bets
5 Dimes has lines specifically organized and in their own location. Under Straight & RIF, players can view the Live In-Play bets listed under sports. 5Dimes offers Straight wagers, If Bets, Rolling if Bets, and Parlays in Live In-Play wagers.
Straight Bets:
These are the most popular type of wager. It is also sometimes called a Side Bet.This type of wager is selecting in advance which team will win. Depending on the sport you choose, this may be a point spread bet, or a moneyline bet.
If Bets:  This is a set of sequential wagers. If the first wager wins, and if all the successive wagers win, the bettor wins the total amount of all the wagers. However, all the wagers on this ticket have to win for the bettor to win money, and unlike a parlay, the additional wagers only carry over if the first wager wins.
Rolling If Bets:
This is typically shortened to RIF, is an If bet that has been placed on a previous wager (straight, teaser, or parlay) which is either is still in progress, or has not yet begun. These are a little more complicated than regular wagers and may require bettors to do a little research before trying.
Parlays:
There are many different kinds of Parlay bet, but in their most simple form, they are a collection of Straight bets combined into one larger bet with a higher payout. In order to receive the entire payout, all the selections must win.

Depending on the sport you choose to play, there are different options for live betting available. Some sports will offer Live wagering during the regular season, while others will only have post season and playoff games. Most of these games offer wagering during commercial breaks, intermissions, and halftimes. Lines are listed on the 5Dimes website for informational purposes before they are available for betting are easy to distinguish as they are listed with a price of -99999.
---
How to place live bets
Most sportsbooks will only accept live bets placed online. This is likely because how quickly the odds change. 5Dimes is no different, however finding Live wagers to place is very easy. They are organized by sport, then by organization. For example, Football will have NFL, College, Props, NCAA and NFL futures offered. They are only available online, and are updated during commercial breaks.
5Dimes' software is simple, clean to use and very well organized, which makes finding bets that players want to place easy and fast. This is important especially because live wagers odds will change quickly, and getting your best wager in means players need to act quickly.