Estimated Reading Time: 7 minutes
WHEN you hear the abbreviation "UFC" what comes to mind? I'm sure you said the "Ultimate Fighting Championship" – right? The UFC has grown into a worldwide brand, but the organization didn't start out that way.
Many of today's UFC fans only know the bright lights and octagon rules, but the UFC used to go by the tagline "There are no rules!" in the early 1990's. However, the violence in the sport eventually drew attention from the government.
In hindsight – the government caused the sport to initiate reforms that helped it grow to where it is today.
Fighters follow a strict set of rules, and while dangerous, the sport is popular all over the world. In recent years, we've seen a huge influx of Russian fighters in the UFC, but many countries are represented on the UFC roster.
Fans in the USA, Canada, Australia, Brazil, New Zealand and Italy can all watch the UFC on pay-per-view, while UFC programming is available in over 150 countries on TV in a total of 22 different languages.
I'm sure you're not here to learn about the history of the UFC, though, so let's talk about betting on MMA.
---
Best UFC sports betting sites
"The best UFC sports betting sites" is subjective and can vary based on numerous factors, such as where you live.
Our table below lists our highest ranked UFC bookies based on the country you live in. What do these bookies all have in common? They offer the common UFC betting markets, offer competitive odds and bonuses, plus payout on time.
I use a number of bookies for my UFC betting and each one for different reasons.
However, if I picked the #1 UFC sportsbook in the world, it would easily be 5Dimes.
5Dimes accepts everyone, so no need to worry about country restrictions. 5Dimes is known to have the best lines in most cases on UFC underdogs, they offer reduced juice on MMA fights, plus you can bet on the UFC live or on a mobile device.
The most popular prop bets in the UFC are the Fight of the Night (FOTN), Knockout of the Night (KOTN) and Submission of the Night (SOTN) props. However, the majority of bookies don't offer these props, 5Dimes does however.
Being able to bet live (In between rounds) on every main card UFC fight is another benefit of betting here.
All of the UFC bookies on our table are reputable and we recommend joining several. The reason being – by using a few of the betting sites – you'll be able to shop the UFC betting lines and get the best price every time.
---
Learning how to understand UFC betting odds
Is this the first time you're planning on a placing bet? Well, you'll need to know how to understand odds.
Let's take a look at a quick example of an upcoming fight.
Example: Demetrious Johnson -500 vs. John Dodson +400
Johnson is fighting Dodson at the upcoming UFC 191 event. The odds tell us everything we need to know about this main event fight. Two key terms to know are "favorite" and "underdog" – you'll see these two terms a lot when betting.
The favorite is the fighter who is expected to win and will have negative odds, while the underdog is the fighter who is expected to lose and will have positive odds. With that being said – Johnson is the favorite and Dodson is the underdog.
Understanding how much you profit you can make on a bet is simple too using American odds.
When the odds are negative, the bettor has to bet that amount to win $100. When the odds are positive, the bettor will win that amount on a $100 bet. So, it requires a $500 bet to win $100 on Johnson or a $100 bet to win $400 on Dodson.
The odds fluctuate leading up to a fight and in many cases can move considerably in the UFC.
Getting on the fighters you want to bet on when the lines open is often your best bet. In our example, Johnson actually opened at -400 a month ago, but has been bet up to -500. A month ago, it'd only take $400 to win $100 on him.
---
Most popular ways to bet on the UFC
So, you know how to understand UFC odds, now you need to learn about the ways to bet on an MMA fight.
Money Line (Bet on a fighter to win)
Example: Demetrious Johnson -500 vs. John Dodson +400
The reason you likely want to start betting on the UFC is because you feel you can predict who will win a fight. That's great, and the money line bet is what you're after. The money line is a wager on a fighter to simply win.
Round Total (Bet on how long a fight will last)
Example: Anderson vs. Blachowicz – Over 2.5 Rounds -155 vs. Under 2.5 Rounds +135
The over/under in a UFC fight will be 1.5 rounds, 2.5 rounds or 4.5 rounds. Championship fights (5 Rounds) will have a round total of O/U 4.5 rounds, while 3-round fights will have a round total of O/U 1.5 rounds or O/U 2.5 rounds.
Fights between heavyweights often have a total of 1.5 rounds, as they come out and finish each other quickly. If a fight features wrestlers or fighters who have a lot of decision wins/losses – the round total will be set at O/U 2.5 rounds.
Simply look at the total for the fight and then predict whether the fight will last longer or shorter.
Method of Victory (How will a fighter win a fight)
Example: Ronda Rousey to win by TKO/KO +245 vs. Bethe Correia
There are several bets available in the method of victory market. You can bet on a fighter to win by decision, knockout (TKO/KO) or submission. This is the ideal way to bet on a fighter who is a big favorite.
You can also utilize this market to get more value out of your predictions. Let's say you like Johnson to beat Dodson in his upcoming fight. We handicap the fight and realize Dodson has never been finished, plus he has fought Johnson before.
These two fought a 5-round decision where Johnson came out on top previously.
There's a good chance this fight goes the distance. So, rather than bet on the Johnson money line at -500 odds, we can bet on Johnson to win by decision at -135 odds. That's a huge difference in price and worth the additional risk.
In some cases, if I like a small favorite to win by TKO/KO at let's say -150 odds, I'll bet on the favorite to win on the money line at -150 for two units and I'll also bet one unit on the same fighter to win by TKO/KO at plus money.
UFC parlays
Parlays may not be popular for some sports, but in the UFC, parlays are necessary. There are often many big favorites on a fight card with odds ranging from -250 to over -1000 at times. Betting these favorites straight-up isn't ideal.
A parlay is a wager with multiple bets (selections) together. For example, you could bet on four fighters to win their fight on a parlay bet. The payout odds increase every time you add another selection to the parlay, but if one selection loses, the bet loses.
---
UFC props betting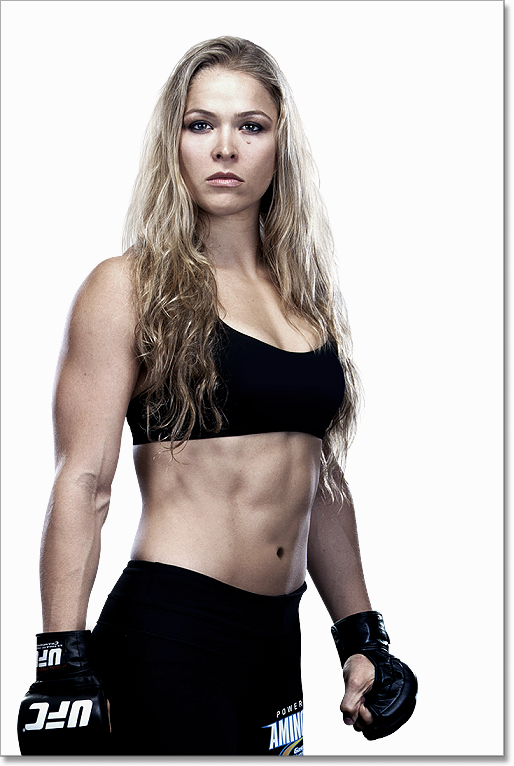 There can be upwards of twenty or more UFC prop bets for a fight, especially on pay-per-view cards.
As I mentioned earlier, the most popular prop bets with UFC fans are the fight bonus props. They pay well and can offer casual UFC bettors action on the entire fight card. While paying well – they can be tough to predict on some cards.
Here are some other popular UFC prop betting markets.
Points Handicap (Ex: Rua -3.5 points -140 vs. Nogueira):
If Rua wins by stoppage this bet cashes. This bet also wins if Rua wins by decision, as long as the cumulative scores of the judges' scorecards has him winning by 4+ points.
Start / Won't Start Round (Ex: Rousey vs. Correia will start round two +168):
The bookie will set a line for a fight starting each round and not starting each round. So, you can bet on a fight starting or not starting any round.
Win by Decision or Inside the Distance:
These two prop bets are self-explanatory. You can wager on a fighter to win a fight by decision or inside the distance (ITD). If you're unsure if a fighter will win by TKO/KO or submission – bet ITD.
Fastest TKO / Fastest Submission:
This is another fun prop bet offered by 5Dimes. You can wager on which fighter will have the fastest knockout and which fighter will have the fastest submission on a fight card.
---
UFC live betting
The majority of UFC fights won't have many in-play betting options. You're able to wager on the money line for every main card fight at several UFC betting sites, plus there will be live betting props available during PPV cards.
I tend to avoid live betting too often, most likely because I'm drinking when the fights are on, but also because you can make rash decisions while watching the fights. I do my handicapping pre-fight and let the rest play out.
However, it's indeed an option to bet on UFC fights as they're being fought on the TV.
---
UFC mobile betting
All of our rated sportsbooks offer mobile betting, which just means you can bet on your mobile devices.
Mobile betting is now commonplace in the industry and has been for several years. Not everyone uses a computer all of the time nowadays, plus with the UFC, a lot of times we're out watching the PPV events when we want to bet.
You can simply sign-in to your bookie account on your smartphone as long as you have the Internet and place a wager on a fight from anywhere. All of the bets explained above can be placed on your computer or mobile devices.