The IPL, or Indian Premier League, is the richest domestic T/20 competition in the world. We saw the dawn of the IPL in 2008 and we haven't looked back since. The IPL was such a raging success that it helped to build other T/20 competition around the world like Australia's Big Bash league, England's NatWest T20 Blast, the Caribbean Premier League and South Africa's Ram Slam T20 Challenge.
There are heaps of IPL bookmakers online, but a handful stand out for their dedication to player security, customer service and great prices on all cricket betting markets. Check out the sites above to get the best IPL odds for your region, as well as big match bonuses on your first real cash bet.

IPL Secure Bookmakers
---
How to bet on the IPL Twenty20 online
Betting on Indian Premier League cricket is just like making any other sports wager over the Internet. The first step is to sign up at one of our trusted online bookmakers, which only takes a minute to do. Then you can add funds to your online betting account via quick, convenient deposit methods such as:
Visa and MasterCard
Skrill Moneybookers
Neteller
Ukash
POLi
Citadel Instant Banking
Once your cash goes through, which should only take seconds with any of the above options, you can start making IPL bets with real money. Head to the 'Cricket' section on your preferred betting site or mobile gambling app, find the Indian T20 games or future markets you want to bet on, and click/tap the odds to add them to your virtual betting slip. Then you just have to decide how much to stake, hit 'Confirm', and pray to the betting gods for a happy result.
---
Popular IPL betting markets
Every IPL fixture comes with dozens of online betting options, including a wide range of cricket props and special Twenty20 exotics. Most fall into the following categories:
Head-to-head betting
Will the favourites get the job done, or will the underdogs cause a massive upset? This is the most straightforward IPL market, where all you have to do is pick the winner of the match.
Match markets
There's much more to IPL betting than who will come out on top after 40 overs. Twenty20 match bets can cover such diverse markets as highest opening partnership, highest score after six overs, most sixes for the match, team of the top runscorer and even the outcome of the coin toss.
Player props
These are among the most popular cricket bets, and no more so than in the IPL T20 comp. Rather than wagering on the match result, you're focusing on specific player achievements such as who will score the most runs for either team, who will finish with the best bowling figures, or which of Player A and Player B will perform best on the night.
Futures/outrights
The best cricket betting sites allow you to wager on big-picture outcomes all season long. The biggest IPL futures market is for the outright winner, where you can place early money on whichever team you think will claim the title. Top tournament batsman and most wickets for the season are also very popular T20 futures bets.
The IPL consists of eight teams from around India for the 2017 season:
The Delhi Lions
Kings XI Punjab
Kolkata Knight Riders
Mumbai Indians
Royal Challenger Bangalore
Sunrisers Hyderbad
Rising Pune Supergiants
Gujarat Lions
Recommended!
Score a 50% Welcome Bonus on your first-ever deposit at SportsBetting. Simply use Promo Code SB1000 and your extra 50% will be added onto your sports betting bankroll instantly, all the way up to $1,000. Full terms
Indian Premier League teams
Chennai Super Kings
With an honour board that includes names like MS Dhoni, Matthew Hayden, Andrew Flintoff, Muttiah Muralitharan, Brendon McCullum, Michael Hussey, Faf du Plessis and Dwayne Bravo, the Super Kings are the undisputed glamour boys of the IPL. As of 2015, they have won two titles and never missed the playoffs.
Delhi Daredevils
Despite having signed up such luminaries as David Warner, Kevin Pietersen and Mahela Jayawardene, the Daredevils are among the least successful teams in the IPL. They have never reached the final, missing the playoffs altogether in five of eight seasons between 2008 and 2015.
Kings XI Punjab
Based in Mohali, Kings XI is another franchise which has struggled to find its feet in the Indian Premier League. The Punjabi side's highest achievement to date is reaching the 2014 IPL final, which they lost to Kolkata Knight Riders by three wickets.
Kolkata Knight Riders
If the Indian Premier League has a yo-yo club, it is the Knight Riders. Between 2008 and 2015 they made the playoff rounds just three times, but went on to win the title in both 2012 and 2014.
Mumbai Indians
Only CSK have featured in more IPL playoffs than the Indians, whose past stars include Andrew Symonds, Sanath Jayasuria and the great Sachin Tendulkar. They claimed the IPL crown in 2013 and 2015 and have also won the Champions League Twenty20 twice, making Mumbai one of India's most successful franchises.
Rajasthan Royals
The Royals' biggest claim to fame was winning the inaugural Indian Premier League final back in 2008, when they downed the Super Kings with a single on the very last ball. Rajasthan has always enjoyed a strong Australian contingent, including the likes of Brad Hodge, Shane Watson, Steven Smith, James Faulkner and former captain Shane Warne.
Royal Challengers Bangalore
After some barren years, including a spell from 2012 to 2014 where they failed to reach the playoffs even once, RCB are a team on the rise again. They have invested heavily in top-end talent in recent times, spending big money on Chris Gayle, AB de Villiers, Mitchell Starc and Indian cricket's poster boy, Virat Kohli.
Sunrisers Hyderabad
The newest team in the competition, Sunrisers joined the IPL in 2013 to fill the void left by the dissolution of the Deccan Chargers franchise. Star overseas players have included David Warner, Dale Steyn, Trent Boult, Kane Williamson and Eoin Morgan.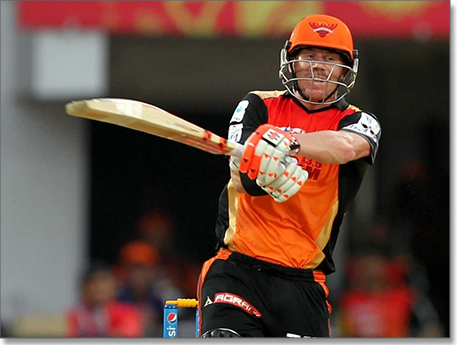 How the IPL playoffs work
The Indian Premier League season consists of two phases: the knockout stage and the playoff rounds. The knockout section is a standard round-robin league system where all eight teams must face each other twice. Once each team has played 14 matches (including abandoned fixtures), those ranked in the top four places proceed to the playoffs.
Teams are ranked by total points accrued during the season. Two points are awarded for a win, none for a loss, and one each for games which end with no result. If two or more teams finish the knockout phase with the same number of points, they are then ranked according to most wins, net run rates (NRR) and head-to-head records.
The four surviving teams engage in a three-stage playoff system to determine the overall winner of the competition. To help demonstrate how it works, we will use the final four from the 2015 Indian Premier League playoffs:
Chennai Super Kings
Mumbai Indians
Royal Challengers Bangalore
Rajasthan Royals
The first round consists of an elimination match (third versus fourth) and a qualifier (first versus second). The winner of qualifier advances straight to the final, while the loser of the eliminator is out of the tournament.

Q1 – Mumbai Indians (2) defeated Chennai Super Kings (1)
E – Royal Challengers Bangalore (3) defeated Rajasthan Royals (4)

In round two, the loser of the first qualifier plays the winner of the elimination match. The loser exits the tournament, while the winner proceeds to the decider.

Q2 – Chennai Super Kings defeated Royal Challengers Bangalore

Now there are only two teams left: the winner of the first qualifier and the winner of the second qualifier. These are often the same two sides that played in the initial qualifying match.

F – Mumbai Indians defeated Chennai Super Kings

And thus, Mumbai were crowned the 2015 IPL champions.
---
List of Indian Premier League winners
2008 – Rajasthan Royals
2009 – Deccan Chargers
2010 – Chennai Super Kings
2011 – Chennai Super Kings
2012 – Kolkata Knight Riders
2013 – Mumbai Indians
2014 – Kolkata Knight Riders
2015 – Mumbai Indians
In 2015, two of the most well known and successful IPL teams, Chennai Super Kings and the Rajasthan Royals, were suspended for two years each for their roles in a match fixing and spot betting scandal. They were replaced by the Supergiants and the Lions.
---
Best online bookies to bet on the IPL with
We recommend using any one of the following online bookies with your IPL action in 2017. Not only do they each offer stunning sign up bonuses for new customers they also boast a great range of markets on the IPL.
SportsBet.com.au – Australia
WilliamHill.com – Australia, UK, Canada, some states in America
Bet365.com – India, Australia, Canada + over 200 countries
CrownBet.com.au – Australia
Betonline.eu – USA, China, India
Each of these online bookies accepts customers from different countries from around the world as well as a range of different currencies. They also offer great sign up bonuses and a constant range of changing promotions and competitions to keep their customers entertained.
---
Common markets on the IPL
Here we outline some of the most popular betting markets available on the IPL:
Head to head
Available on every IPL match, this is a simple bet on who you think will win each match.
Leading run scorer
This comes in two bets each match: who do you think will make the most runs for each team during each game?
Leading wicket taker
Who do you think will take the most wickets for each side during each game?
Futures/Outright
A bet best made early in the season to get the best odds available this is a simple bet on who you think
---
Recent history of the IPL
A recent outline of winners and runners up are as follows:
2016:
Sunrisers Hyderbad beat Royal Challengers Bangalore
2015:
Mumbai Indians beat Chennai Super Kings
2014:
Kolkata Knight Riders beat Kings XI Punjab
2013:
Mumbai Indians beat Chennai Super Kings
2012:
Kolkata Knight Riders beat Chennai Super Kings
2011:
Chennai Super Kings beat Royal Challengers Bangalore
2010:
Chennai Super Kings beat Mumbai Indians
2009:
Deccan Chargers beat Royal Challengers Bangalore
2008:
Rajasthan Royals beat Chennai Super Kings
---
The leading run scorers from each year are:
2016:
Royal Challengers Bangalore's Virat Kholi with 973 runs.
2015:
Sunrise Hyderbad's Dave Warner with 562 runs.
2014:
Kolkata Knight Riders' Robin Uthappa with 660 runs.
2013:
Chennai Super Kings' Mike Hussey with 733 runs.
2012:
Royal Challengers Bangalore's Chris Gayle with 733 runs.
2011:
Royal Challengers Bangalore's Chris Gayle with 608 runs.
2010:
Mumbai Indians' Sachin Tendulkar with 618 runs.
2009:
Chennai Super Kings' Matthew Hayden with 572 runs.
2008:
Kings XI Punjab's Shaun Marsh with 616 runs.
---
The leading wicket taker from each season are:
2016:
Sunrisers Hyrderbad's Bhuvneshwar Kumar with 23 wickets.
2015:
Chennai Super Kings' Dwayne Bravo with 26 wickets.
2014:
Chennai Super Kings' Mohit Sharma with 23 wickets.
2013:
Chennai Super Kings' Dwayne Bravo with 32 wickets.
2012:
Kolkata Knight Riders' Morne Morkel with 25 wickets.
2011:
Mumbai Indians' Lasith Malinga with 28 wickets.
2010:
Deccan Chargers' Pragyan Ojha with 21 wickets.
2009:
Deccan Chargers' R P Singh with 23 wickets.
2008:
Rajasthan Royals' Sohail Tanvir with 22 wickets.
Recommended!
Score a 50% Welcome Bonus on your first-ever deposit at SportsBetting. Simply use Promo Code SB1000 and your extra 50% will be added onto your sports betting bankroll instantly, all the way up to $1,000. Full terms
Predictions for 2017 season
It's hard to make precise predictions before the IPL player auction has even gotten under way.
If you want to get the inside track on the 2017 IPL, take note of the player auction and see who is bought by each team.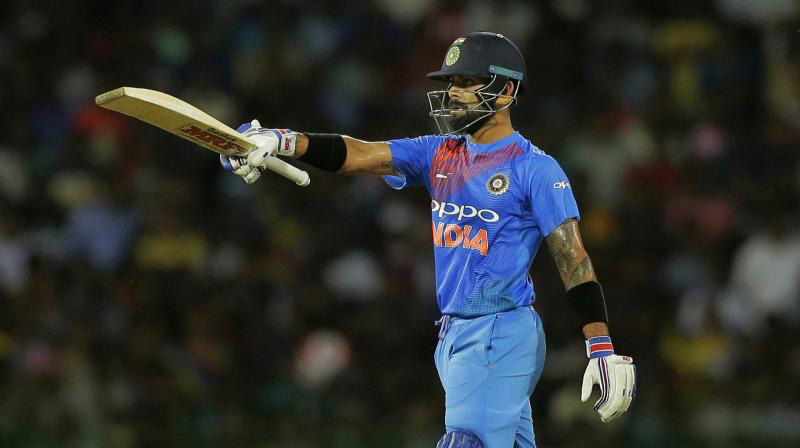 Players to take note of will be Mitch Starc, Virat Kholi, Dave Warner, Chris Gayle, AB De Villiers and Lasith Malinga to name a few.
Unless the two new teams – Rising Pune Supergiants and Gujarat Lions – buy very smartly, you can exclude them from the finals. Depending on who each team enlists for their squad in 2017, keep an eye on the Mumbai Indians, Royal Challengers Bangalore and the Kolkata Knight Riders to do well.