Estimated Reading Time: 15 minutes
THE National Basketball Association (NBA) continues to grow annually, as the league knows how important international viewers are to the success of the sport. Did you know basketball is ranked as the third most popular sport in the world?
Sure, the NFL reigns supreme in America and football (soccer) still trumps the popularity of basketball in most countries, but the NBA has a global audience stretching across every continent in the world.
A record 101 international players were on opening day NBA rosters at the start of the 2014-15 season.
This record has been broken every year lately, as more international players continue to get drafted into the league.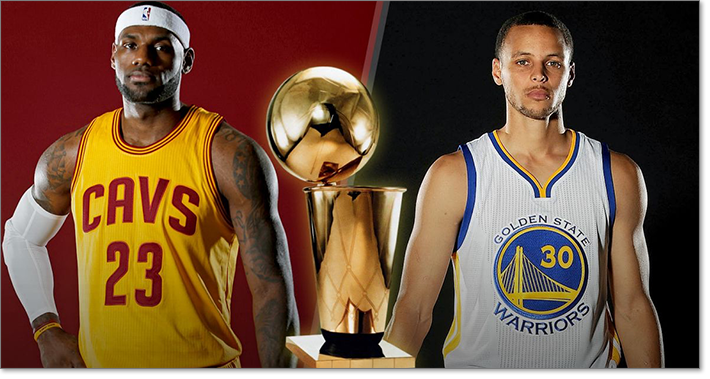 Players of the past (Yao Ming) and present (Matthew Dellavedova) continue to shape the popularity of the NBA. The NBA is broadcasted in over 200 countries and is widely popular in the United States, China, Canada, Australia and Brazil.
And the best thing about it is that throughout the season, there are games every single day, as each team plays 82 regular season stoushes.
Add to that the competitive excitement of the playoffs and NBA Finals at the pointy end of the season and you have the perfect game to wager on.
It's the athletes in this game that make it great.
From the ageing Kobe Bryant, to the wondrous scoring talents of Kevin Durant and the super shooting of 2015 Most Valuable Player Stephen Curry, the NBA is where it's at for the most talented and recognisable sports men on the planet.
It's basically a human highlight reel of the peak of humanity's athletic prowess and, if that's not enough, you can always wager a little of your hard earned to make it a little more interesting.
If you think your team has got what it takes to win a game, or even better, the title, no sweat, you can put your money where your mouth is and have a bet on it.
Thinks your favourite player is going to be the league's MVP? Maybe he will out score the superstar he is matched up with on the other team.
There are literally so many bet types, that, if you have any interest in the game, there will surely be something for you.
Here we'll take a look at a few of the bet types and how best you can utilise your money to produce real winnings on the great game that is NBA basketball.
Here's our informative NBA betting guide.
---
Betting on NBA money lines (match or head to head)
This is the starting point for any punter. Who do you think will win the game? It's as easy as that. To complicate matters, it's often called a head to head, match or money line bet.
If you see any of those terms, all it means is you have to decide which team will score more points in the game and be declared the winner. pretty simple. Once you've made your decision, decide how much you want to wager, point, click and hope you're team has what it takes to topple their opponent.
In the NBA, the bet includes over time, so you don't have to worry if the scores are tied at the end of regulation time. Basketball games are played through over time until one team has more points than the other at the end of the extra period (or periods). You need to be on your game with this one though. The bookies will always be on the ball with the ins and outs, the form and how each team goes against the other. That means you need to do these checks too.
Know the game and make sure you know which stars are in and which ones are out so that you can maximise your betting knowledge and choose wisely. One thing you will find is that it's rare that two teams will be rated equal chances. Odds will often go on season record, talent and who is the home side. home court advantages are magnified and therefore there is usually an outsider and a favourite. Do your best to predict which one will win.
Here is an example of a head to head bet:
Milwaukee Bucks ($4) v Golden State Warriors ($1.26)
The your upstart Bucks are certainly tipped to make some noise in the weak east, but they're considered no match for the supreme Golden State Warriors. The world champions on their home floor in the Bay Area are a near impossible side to defeat, led by court general Steph Curry, his Super Splash Brother Klay Thompson and the frontline of Draymond Green, Harrison Barnes and Andrew Bogut. The Bucks are led by the streaky but talented Michael Carter-Williams and gun rookie Jabari Parker, back from injury, but they still have plenty of developing to do.
So you check the form and the talent and have to make a decision about who will win. The good oil is on the Warriors and therefore you won't get much return for your expenditure. If you're happy to take a risk, you can back the Bucks to cause a major boil over. Those $4 provide plenty of bang for your Bucks (see what we did there?). It's up to you to decide in the end.
---
Backing the point spread (handicap or line) on the NBA
This is the most popular form of betting on the NBA.
This provides a more level playing field for your bet.
On the point spread, also called handicap or line betting, depending on which part of the world you live in, those bets impose a point number that the favoured side has to win by and a figure that the outsider must keep the margin within. It makes things a bit more interesting.
If a team is a hot favourite, it will be given a large margin, while the outsider will be given plenty of points to stay within. The bookmaker, again, looking at form and record and injuries, decides how many points each side will be given. And then you have to decide which team has the best chance of falling within their handicap.
Both sides will be rated the same to start with, usually $1.91 or $1.92, each of two, and then market money will decide if those numbers change.
Here is an example of a handicap bet:
Milwaukee Bucks +9 ($1.91) v Golden State Warriors (-9) ($1.91)
Look, we're probably being generous to the Warriors here, because they seem to blow every one out at home, but let's just say the bookie was having a bad day. The Warriors are a high scoring, free flowing team. The bookie says they need to win by more than nine points for those punters who bet on them to collect their money. By contrast, the less experienced, but talented, Bucks can still lose the game, but their punters will collect, provided the margin is by less than nine points. So the Dubs have to win by 10 or more, while the Bucks can either win the game, or lose it by eight or less. If the result is nine points, it's a push and you'll have your stake refunded.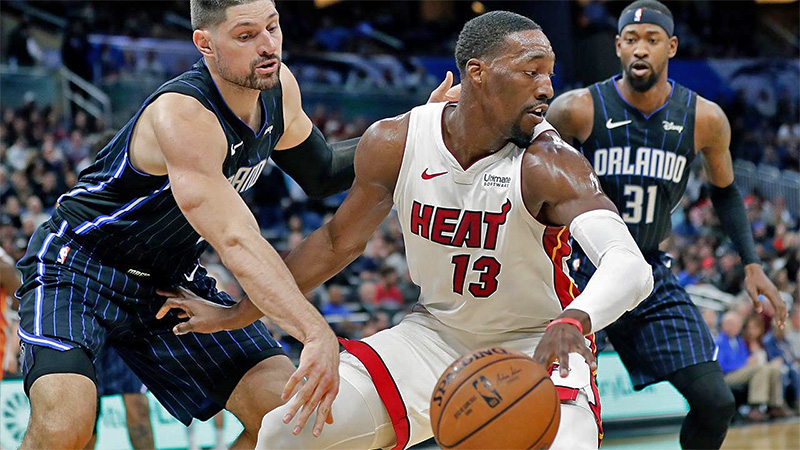 Pick it yourself: How do you pick your own line/spread/handicap bet on the NBA?
This bet is an extension of the point spread (handicap or line) market. But things can get interesting, because the punter gets the power.
Here the online bookmaker will provide odds for a variety of handicaps on the game. These usually go up or down in one point increments. So it could start as little as + or – 0.5 and go up by ones until + or – 26.5 or more. It just depends on the game as to what the odds will be.
As the plus goes up, the odds will shorten. Similarly, deeper into the minuses, the odds will grow, because the handicap on the team is larger. The best thing about this is if you've got two even teams, but you think one team is going to do the business against the other, you can get great advanced odds by selecting your own line to impose on your team.
Conversely, if a team, say the Warriors from our last example, were rated a -9 chance, but you think they will only win by five, you can bet on -4.5 and still get better odds than if you were to back them in a head to head bet. It won't be $1.91, but it will still give you a better return.
---
Wagering on margin bets on the NBA
Working on the 10s.
These bets ask the punter to decide what the margin of the game will be, using either under 10.5/over 10.5 or 1-10/11+. It's exactly what you think. Each team will be given odds for one of those four results and you have to decide which one is most likely to happen.
For example
Golden State Warriors 1-10 ($2.80) or 11+ ($2.25)
@
Milwaukee Bucks 1-10 ($4.80) or 11+ ($10.50)
This time the Warriors are travelling to Milwaukee, but the bookies still think they're the team to bet. And the bookies think it will be by 11 or more points, hence that result being the shortest. The margin bets provided enhanced odds, because there are four options, so there is less chance of you picking the winner.
---
How do I place a total match points over/under bet on the NBA?
This is again based on form and scoring power and defensive ratings and records. The bookies will set a total match score figure, usually rated by half a point and then you have to decide whether the two teams can combine to exceed that score in the game.
An example of an over/under total match points market is:
Golden State Warriors @ Houston Rockets
Over 219.5 ($1.91)
Under 219.5 ($1.91)
Here are two western conference teams that know how to score. Hence the fact the scoreline is set at 219.5. That means that both teams need to combine to score 220 or more points if you back the overs. If you think there might be a little defence played, you can back the unders and hope they finish with 219 points or less. Sounds simple? Good luck.
Put em all together and what do you get? Enhance your odds with a multi bet (also known as parlay or accumulator) on the NBA.
Want to outlay as little as possible, get larger odds and have an interest across more than one game? You've come to the right place. Multis are the best way to make your NBA bets worthwhile on a budget. You can get some serious odds by placing two or more bets into a multi. The odds multiply by each other. And you can have up to 12 games (every one on a packed NBA card) if you want. It doesn't just have to be head to head bets either, it can be lines or other exotic bets in your multi. Simply decide your favourite results, add them all to your bet slip and choose multi bet. What makes this fun is that time zones on the east and west coast mean that NBA games have an early slate and a later one. Those in the east usually tip off first, so you can include them in one multi. And then those that are on the west coast tip off later, usually after the early ones on the east, so you can have them in a multi – either go chasing, or use your winnings to enhance your potential for more.
Here's a couple of examples of multi bets to help you understand how they work:
Two leg:

Chicago Bulls ($2) to beat the Golden State Warriors
into
The Memphis Grizzlies ($2) to beat the Houston Rockets

$2 by $2 = $4 – That's your odds for $1.

Three leg:

Chicago Bulls ($2) to beat the Golden State Warriors
into
The Memphis Grizzlies ($2) to beat the Houston Rockets
into
The Dallas Mavericks ($2) to beat the Los Angeles Clippers

$2 by $2 by $2 = $8 – That's your odds for $1.
---
Other popular match betting options on the NBA
Half time – full time double – With HT-FT double betting, you're trying to predict which team will lead at half time and which will lead at full time.
Wire to wire – Similar principle to half time – full time, except this involves predicting which team will be leading at the end of each of the four quarters of the game.
Individual player performance/props markets? – How many points or rebounds or assists or steals, etc, will a player have in the game?
Live betting – Just as the title suggests, this is placing a bet in game. Of course, if you're in Australia, you'll have to pick up the phone as you're not allowed to make in play bets in the country, due to law.
---
How to find an NBA betting site
Before I do that, though, here are the best NBA betting sites. The table below has been geo-targeted to your country and will only list the best betting basketball bookmakers that accept bettors where you reside.

NBA Bookmakers
---
NBA playoffs and NBA Finals
The playoffs kick off with the top eight teams from each division, they play series of up to seven games against each other according to ranking until they are whittled down to just two, which becomes the NBA Finals. The winner of that seven game series – it's first to four – becomes the NBA champion.
---
NBA betting further explained
I'm sure you're saying – "well that's simple, you bet on a team to win the game".
Correct, that's one way to wager on basketball games, but there are so many more options we're going to discuss.
Here are the most common bet types in the NBA: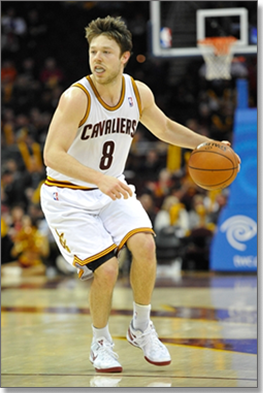 Money Line:
Bet on an NBA team to win a game (Ex: Raptors -150 vs. Knicks +130). It's that simple — there's nothing else involved in this wager. As long as your team wins, you win, the margin of victory is meaningless.
Point Spread:
Bet on an NBA team to cover a point handicap (Ex: Raptors -3.5 vs. Knicks +3.5). The odds will be -110 on both teams typically and the team with the negative point spread is the team that has to win by that many points.
In our example – the Raptors need to win by 4+ points to cover the point spread. If the Knicks win or lose by 3 points or less – the Knicks win this bet. The point spread or handicap bet is way more popular in the NBA than the money line.
Game Total:
Bet on whether two NBA teams will score over or under the total in a game (Ex: Over 192.5 Points vs. Under 192.5 Points). Like point spread wagers – the odds are typically -110/-110 on both sides of a game total bet.
Rather than betting on an NBA game total – bettors are also able to bet on NBA team totals. The bet is the exact same, except instead of predicting how many points both teams will score, you just predict how many one team will score.
The money line, point spread and game total are all full game wagers, including overtime (OT) in the NBA.
However, you can place money line, point spread and over/under bets on a shorter period of time too. Bookies offer NBA 1st half and 2nd half betting lines, plus you can also bet on a single NBA quarter.
In fact, I often bet on first quarter NBA point spreads and totals. I track 1st quarter statistics (They're also freely available online) and you can find excellent edges in the market by focusing on a quarter or half, rather than the full game.
Those are the common ways to bet on the NBA.
There are numerous other popular bet types I want to explain next, including parlays, teasers, props and futures.
Parlay:
Bet on two or more outcomes on the same wager (Ex: Raptors -3.5, Lakers -1.5 and Bulls -4.5). By betting on all three selections on the same bet (Parlay), your payout odds will increase, but if one leg loses, the entire bet loses.
Teaser:
Only a limited number of bookies offer NBA teasers. Basically, you'll get 4-16 points off of a spread or total, but the payout odds decrease significantly for every point you want to take off of the actual betting line.
For example — if the Cavaliers are -8.5 and the Bulls are -6.5 — you could bet on a 4-point NBA teaser and move the lines to Cavaliers -4.5 and Bulls -2.5. The payout odds on a 4-point NBA teaser with two teams are +102.
A 2-team NBA parlay with the Cavs -8.5 and Bulls -6.5 pays +264, so you have to weigh out whether it's worth moving the line with an NBA teaser. I personally rarely play NBA teasers, but I wanted to explain them for new bettors.
---
NBA props betting
Here's just a short list of NBA prop bets that are available:
Team to score first or last.
Team to score the first 10, 15 or 20 points in a game.
1st Half / 2nd Half bets (Ex: Raptors to be winning after 1H / Bulls to be winning after 2H).
How many points will Lebron James score in a game (Ex: Over 25.5 vs. Under 25.5).
How many total points/rebounds/assists will Chris Paul have in a game.
How many blocks will DeAndre Jordan have in a game.
Props are entertaining and can be profitable. Bookies don't spend time setting prop lines, they just follow the market, but the margins are high, so it's imperative to find your edge and only bet when that edge is identified.
---
NBA futures betting
Here's a short list of the most popular NBA futures bets:
What team will win the NBA Championship.
What team will win an NBA Conference Championship (East/West).
What team will win an NBA Division Championship (Central, Atlantic, etc).
How many games will the Dallas Mavericks win during the regular season (Ex: Over 51.5 vs. Under 51.5).
NBA futures can be bet on year-round basically. The markets for next season open up after the NBA playoffs conclude every year. Casual fans and NBA handicappers all enjoy putting money down on futures prior to the start of the season.
---
NBA live betting
Action junkies will love live betting. In case you couldn't guess, live betting on the NBA entails betting on an NBA game as it's being played in real-time. You can now watch an NBA game and place bets simultaneously, although some countries have restrictions on the "in-play" variety of bets.
A lot of the markets are "sucker bets", such as which team will score after X minutes left in the quarter. If you think you can beat the market, be my guest, but I advise focusing on the main markets (Point spread, money line and over/under).
You can place those three bet types on single quarters when betting live. Handicapping how a quarter of an NBA game is going to play out is definitely doable, but handicapping who will score the next basket after X minutes is certainly not.
The betting lines move with every possession, which is what makes NBA live betting so unique.
Say the Raptors are -4 to beat the Lakers tonight. The Lakers come out early and take a 10-point lead, which is nothing when we're talking about the NBA. You'll now be able to bet the Raptors live at about +4 to +5 points — a big difference.
---
NBA mobile betting sites & apps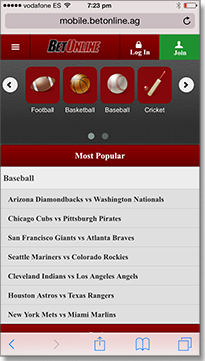 Have an iPhone, iPad, Android, Blackberry or Windows mobile device? You can bet on the NBA on just about any mobile phone or tablet nowadays, as long as your device is connected to the Internet.
Some bookmakers have NBA betting apps, while others provide a web-app, accessible by visiting the bookie's website on your mobile phone or tablet. Mobile bettors can enjoy the full online betting experience thanks to technology.
Again downloading a bookies 'market' app from the App store or Google Play store can depend largely on where you are based. For instance Australia has a huge amount of options for punters with sports betting 100% legal and incredibly popular.
In North America you will struggle to find a downloadable market app for a bookie, simply because the laws are strict on sports betting and in turn are enforced on the phone companies in this jurisdiction.
As we mentioned above, you can simply visit the mobile website of the bookie you have chosen. Most of the time the mobile site mimics the functionality of the app anyway and with the advancements in download speeds many prefer to visit the site or create a web app.
---
A few more tips for profitable betting on the NBA
Don't punt what you can't afford
First and foremost, before you consider even dropping $1 on a bet, make sure you have it. Pay al your bills, meet all your obligations, then use only your disposable income to bet with. It's meant to be fun, right?
The early bird catches the worm
The bookies will whack up odds early on NBA games, here's where you can cash in. But you have to know your teams. Herd a rumour James Harden might miss for the Rockets? What? They're $1.30 against the Mavericks at home? Jump on Dallas ($4) at the long odds, because that won't last long. There's a rumble the Thunder might rest Russell Westbrook and Kevin Durant. The Kings have been given a 14.5 point line. Surely they can hold that against have an Oklahoma City side. Get it?
Have multiple betting accounts.
This is not so you can punt more, it's so you can take advantage of the best odds available. Compare the odds on the bets you want to place to make sure you get the highest odds and best bang for your buck.