Estimated Reading Time: 5 minutes
GAMBLING is one of the world's favourite pastimes.
It dates back to the dawn of man, but has always been synonymous with iracing, with casino and poker machines and sports betting becoming more prevalent. The digital age has harboured a new style of betting and brought it closer to punters' fingers than ever before.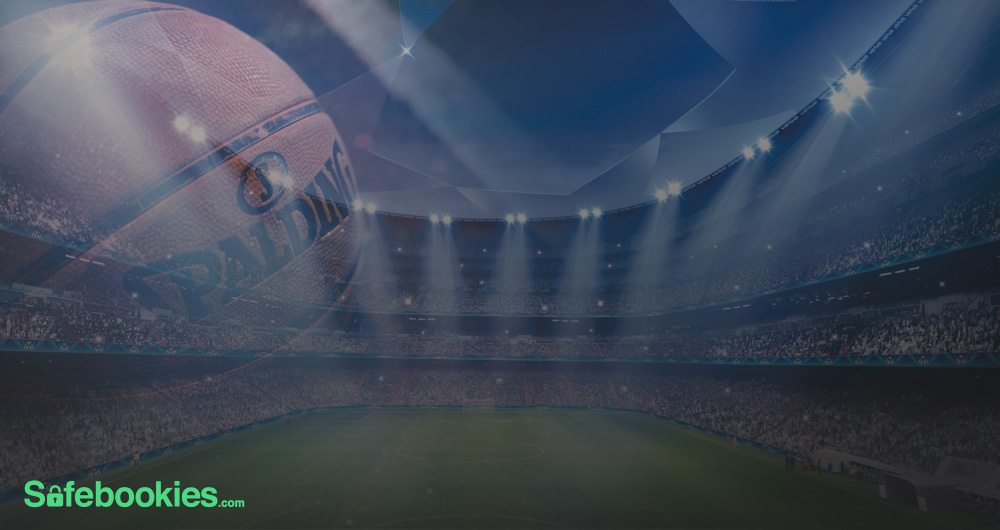 All you need it a smart device or computer and an internet connection and you're good to go. Well, almost good to go.
There are several other things to consider when betting online that you should take heed of if you really want to be successful.
---
Gamble responsibly
Before you do anything, the first thing you must consider is "can I afford it".
It is a simple question that many people forget to ask themselves before they bet and can lead punters on a path to financial and emotional ruin. So make sure it is fun, make sure the kids are fed, bills are paid and food is on the table. It's meant to be enjoyable, not all consuming.
---
Find the right bookies
Once you have considered whether or not gambling is for you, you need a bookie – or bookies – to take your wagers.
Given that there is no limit to the number of online bookmakers you can sign up to, it is prudent to have more than one betting account – provided you keep it under control. We say this because it can be heartbreaking to bet on a selection and have it get home, only to find you could have got better odds elsewhere.
If you have multiple accounts, you have the chance to compare odds on the sports you want to bet on. There is also the carrot of sign up bonuses.
Each online bookmaker will give you free bets, free money or matched bonuses, depending on how much you deposit upon signing up.
It basically makes your first bet free, with no risk to you.
Recommended!
Score a 50% Welcome Bonus on your first-ever deposit at SportsBetting. Simply use Promo Code SB1000 and your extra 50% will be added onto your sports betting bankroll instantly, all the way up to $1,000. Full terms
Then there are the promotions. You will find that each bookmaker provides different promotions, whether they be percentage bonuses, cash back, multi insurance or other offers that will allow you to benefit even more when your bets are either successful or fail.
You want an online bookmaker with a strong reputation who will look after your funds and pay out on bets in a timely fashion.
Fortunately, you don't have to hunt to far. We have searched the internet and found six licensed bookies that will give you plenty of bang for your punting buck.
Give one or all of them a go and you won't be disappointed. We can't stress enough though to make sure you keep track of your wins and losses and don't let it break the bank.
---
Other mistakes to avoid while betting
Get your account verified
This is very simple – you won't be able to access your money until you provide identification to your bookmaker, ensuring they know you are who you say you are. You will also need to verify your bank accounts and credit card. This is so the bookmakers can comply with the Federal Government's anti-money laundering legislation. You can do this in a number of ways, by sending certified documents to the bookmaker or visiting their websites and fulfilling the criteria through there. Such verification services as Veda and Edentiti are used by the bookmakers to verify who you are. The verification is usually required to be done within 45 days of your first bet, so get cracking, because there is a good chance your account will be suspended if you don't.
Do your research – impulse bets
Don't get sucked in by odds that are too good to be true. Yes, on the very rare occasion, the bookie will muck up and that is the time to load, but, most of the time, if the odds seem to be skewed a certain way against a player or team that you feel should be favourite, there will be a strong reason. Are the Spurs resting all their players? Has Patrick Dangerfield and Joel Selwood been rested? Is Novak Djokovic under an injury cloud? These are the things you need to know before you bet so you don't get caught out. Have you been cleaned out and want to chase your winnings. You've planned your betting day and been unsuccessful. Chasing your losses is a sure fire way to get yourself in trouble. If you haven't done your research, don't punt in hope.
Missing out on deposit bonuses and other specials
The house usually always wins, so make sure you get a little bit back when you can. There's nothing worse than punting on an event, having a win and then realising you could have used a bonus bet or taken advantage of a free market with another bookmaker.
Your bookie will often send you offers that will give you matched deposit bonuses.
Things like multi boosts or cash back offers can be gold. For example, in the AFL, many bookies will offer cash back on bets like the first goal scorer market if your player doesn't kick the first, but does manage to boot one in the first quarter.
Similarly, the percentage boosters on your multis can be gold.
They can pay out up to an extra 40 per cent on top of your dividend, depending on the number of legs. Why place a multi with one bookmaker that just sends you back your return, when you can get free money on top of your winnings with another?
It's on TV, so I should punt it, right?
Wrong. Just because the game is the match of the day or match of the week, doesn't mean you should punt it. The broadcast networks are savvy. They want the best games they can get and that means these games will usually be tougher to pick. That means they are tougher to bet on. Study your sport and stick to your picks. We understand that betting on a match that you can watch on the TV can enhance the experience, but you also want to have a chance of actually winning your bet.
Not taking advantage of cash out features
You've bet the outsider at $5.50 and they are up at half time. Your bookie is offering you $3.50 to cash out. You decide to ride it out and the top side comes back and wins by 75 points, blowing them away. That's a decision you will rue. Most of the bookies now have a cash out feature that can be very advantageous. It's there for a reason – be smart and use it.
Betting too many games
Yes, we know there are nine AFL games this round, but there are only two rolled gold plays that you should be looking at. Yes, we know you love your footy, but come on, betting on every game is a recipe for disaster. Savvy punters will know their limitations, study hard and key in on the results where there is real money to be made for them.