Estimated Reading Time: 3 minutes
Known as America's past time, it's no surprise that Baseball sportsbetting is available on online sportsbooks. However baseball isn't only popular in the US! Online sportsbetting allows punters to wager on baseball games worldwide. This allows them to not only enjoy their favorite pasttime, but have even more excitement at the prospect of winning some cash if their favorite team wins. Baseball is  far from the most popular sport for online sport betting, but there is good money to be made.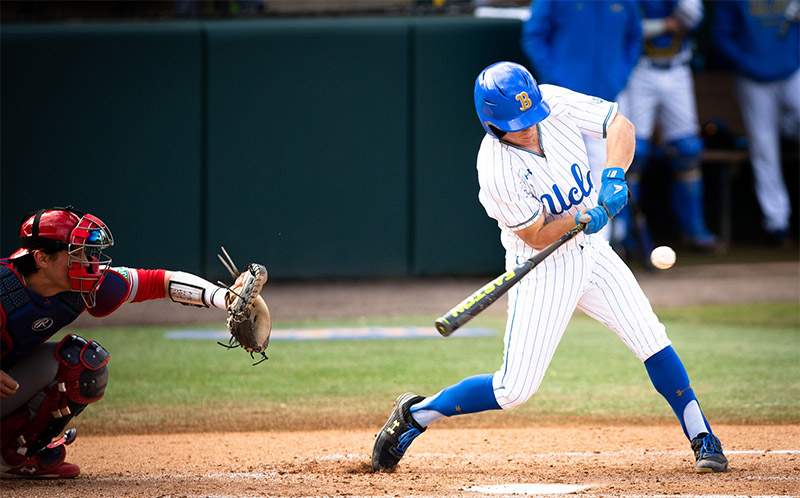 Recommended!
Score a 50% Welcome Bonus on your first-ever deposit at SportsBetting. Simply use Promo Code SB1000 and your extra 50% will be added onto your sports betting bankroll instantly, all the way up to $1,000. Full terms
Betting on baseball
Just about every sport you bet on offers some of the same types of wagers. Moneyline odds are offered on nearly every sport by every bookmaker. Baseball also offers a few exclusive types of wagers, including pitchers, totals, over unders and run lines.
Pitchers

In baseball, the pitcher is the key to winning the game. The best team with a terrible pitcher wouldn't stand chance. In Baseball, bettors can wager on the starting pitcher on one or both teams at a meet. The starting pitcher can win or lose a game. Wagers placed on a team to win may see the lines adjusted if the expected starting pitcher changes. Wagers that have been placed specifying the starting pitcher may be called no-action, unless specified as "action. This would mean that no matter what pitcher the team uses, the bet would be active, but with modified odds.

Totals

Totals are a familiar type of wager to many sportsbettors. These are a common type of wager found in basketball and football sports betting circles as well and are sometimes referred to as "over unders". A Total bet is wagering on the score earned by both teams in the entire game. In baseball, this is the number of runs earned. Total wagers include any extra innings, if the game goes past the expected 9 innings. As always, this can vary by sportsbook so bettors should always verify the fine print before making the wager.

Run Lines

This type of wager is very similar to Totals. However, the difference is that Run Lines are played when one team is the very clear favorite. This can be considered to be very similar to the point spread in Football wagering, as this type of wager is only 1 1/2 to 2 runs at a time. If your  team wins by more than 2 runs, your wager wins.

Prop Bets

Just like every other sport, there are proposition bets for Baseball. These wagers could be on just about anything. Baseball is one of the least bet on sports available for online sports betting, but there's still quite a good selection on many sports betting websites. Prop bets are wagers that don't depend on the final score of the game. They have gained a lot of popularity especially in football betting circles, but they can range from who sings the anthem and how well, to the miles per hour of a pitch. No matter what the wager is, prop bets are typically only for entertainment values, for bettors to enjoy the game. The excitment of these wagers are obvious, but prop bets typically aren't where the big wins are made.
---
How to Bet on Baseball
Moneyline wagers are very common, and it can be difficult to place wagers if you don't understand them. The way they are listed is plus or minus a number, for example Team A -105 Team B +125. This means that for every $100 wagered, you win $125 if Team B wins. However, if Team B wins, you must bet $105 to win $100 dollars.
Understanding the moneyline odds does take practice, but knowing how to read them makes it very easy to know what wagers you are placing, bet wisely, and even make a profit! The important part about finding a good sportsbook to place your wagers at is to find one that not only has reliable payouts, but also has low juice, which allows you to make a profit more easily.