Estimated Reading Time: 3 minutes
When people think of sportsbetting, they don't usually think of MMA. But MMA is growing in popularity on and off the sportsbooks. MMA can be very exciting to watch, and the thrill of placing a wager on a game only ups the excitement value. But not all sportsbooks offer MMA wagering. Where's the best place to place online sportsbetting wagers is only one of a few important questions to ask when considering placing wagers on MMA matches.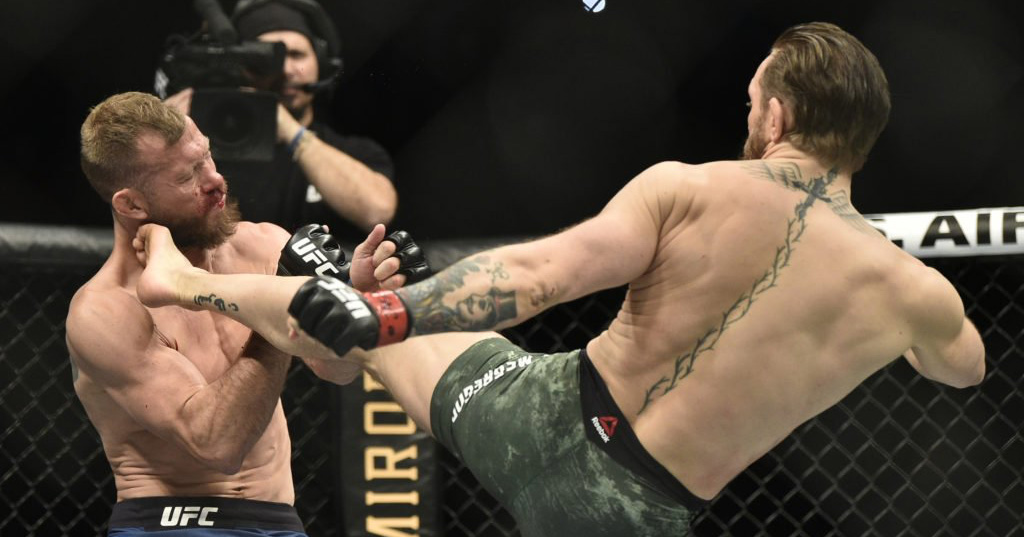 ---
Where's the best place for MMA wagers?
5Dimes is very well known internationally for their great selection of wagers available. There are games available to wager on worldwide, with a great variety. 5Dimes boasts a very easy to understand website layout. There's no flashy graphics, no complicated menus to explore. The menu is well thought out allowing seasoned bettors to place their wagers quickly and with little fuss; while bettors new to online sports wagering will find the menus easy to understand.
The reduced juice lines as well as a great variety of bonuses and rewards make 5Dimes a great sportsbook. 5Dimes is known to offer great lines on MMA wagers, especially on UFC fights. Though there are solid limits in place, the majority of bettors will have no issues, and the reduced juice lines have much lower limits than the regular lines.
---
MMA wagering
MMA has been exploding in popularity worldwide- especially with the UFC. 5Dimes offers wagers on all the most popular events. Bettors can find lines on UFC, Strikeforce, Elite XC, WEC, and Affliction. The great part about 5Dimes is how easy to understand their lines are. They make finding the events you're interested and seeing the odds very easily.
For sportsbettors who more frequently enjoy other sports, MMA wagering can be a little confusing. Some of the most common wagers include:
Inside Distance- This wager wins on the fighter if they win by TKO, KO, DQ, Submission, or a technical decision.
Win by KO-This wager that only wins by TKO, KO, or DQ. However, a wager to win by TKO/KO will win by TKO, KO, or corner stoppage. Submissions will not win this wager.
There are also a number of wagers that win depending on how the judges vote the match. There are unanimous draws, split decision draws, majority draws, and technical draws. Bettors can even wager on how long the match will last, and more. Bettors should carefully read the fine print. Matches must be held within a week of the listed date of the fight, or they will be called No Action. There are quite a few other things that could change wagers into No Action, though some changes will simply limit the types of wagers available to bet on a match that has had notable changes.
Recommended!
Score a 50% Welcome Bonus on your first-ever deposit at SportsBetting. Simply use Promo Code SB1000 and your extra 50% will be added onto your sports betting bankroll instantly, all the way up to $1,000. Full terms
---
Betting on MMA at 5Dimes
5Dimes offers prop bets as well as the serious lines on the most popular matches. For bettors who want clarification on the fine print of their wagers, 5Dimes offers a detailed FAQ section as well as a helpful and knowledgeable customer service team.
5Dimes' bonus structure is top notch, and there are always new deposit and reload bonuses offered to bettors, as well as great rewards and cash back programs. Every new account is automatically listed into a Reduced Juice program, which limits wagers to $500 maximum. There are other rewards systems available if players prefer other rewards. This will remove them from the reduced juice program and therefore, up their spending limit. There is a Cash Back Reward program- which is certainly a better option for players who are more serious bettors- offering up to 20% cash back. However these two programs are not the only rewards offered by 5Dimes. Bettors are encouraged to keep an eye on the promotions page for new rewards before depositing or reloading. Banking options include the most popular credit card, echeck, Skrill, and many other ewallet services.
Having a reliable sports book that it is easy to deposit to with fair lines and fast payouts makes wagering on your favorite sports that much more exciting. 5Dimes offers all of this, and more. MMA wagers aren't offered by every sportsbook, and 5Dimes has so many benefits for bettors they're a great place to enjoy wagering and perhaps even make a profit.