Estimated Reading Time: 6 minutes
AFL is a sport that is based out of Australia, but has a growing footprint right around the world. There are many safe AFL betting sites that you can wager with that feature various odds and bet types. Outright betting on the AFL Premiership, head to head win/loss markets and player exotics are some of the most popular bet types at safe AFL bookmakers. This guide to safe AFL betting sites will run you throw everything you need to know to safely bet on the sport. The safe AFL bookies that we recommend include:

Safe AFL bookmakers
---
Best safe AFL bookmakers
We personally trust the following online bookies for our AFL line betting action because each one has a proven record of providing great odds when it comes to line betting on every AFL match in the season. Some of the
Spin Bet review
GG.Bet review
Introduction to the AFL and online betting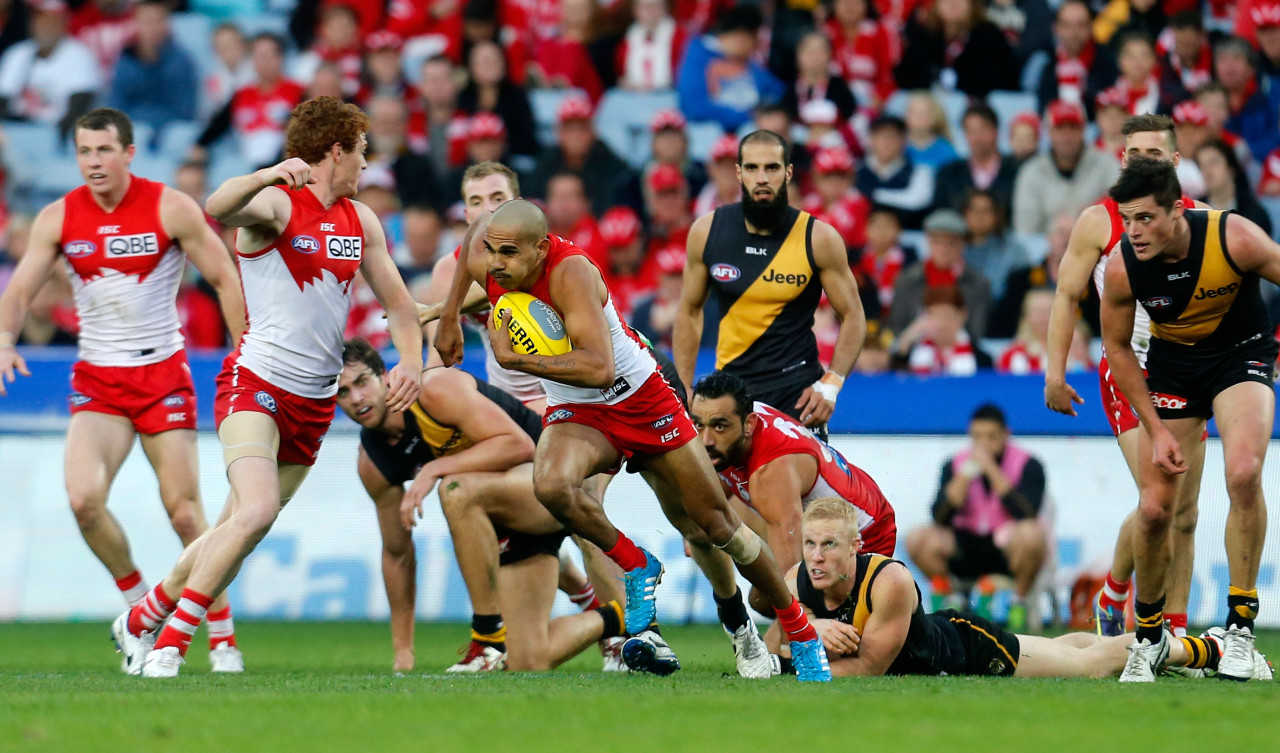 Australian Football better known as AFL, may not have the worldwide popularity that American Football does, but it is a growing market. More and more sportsbooks are offering a wider selection of Aussie rules football. This version of football- with an oval field and uniforms that resemble Rugby players has been gaining popularity worldwide. Amateur teams are gathered worldwide- it's not even limited to down under.
Why bet on AFL?
American Football fans may be a little confused by this particular version of their favorite sport. With an oval field, and drastically different rules, it can be hard to get used to this version. There are no offsides rules, and players may not go more than 15 meters without the ball bouncing or touching the ground. Visually the game is very different. So why bet on a game so unfamiliar? Australian Football Fans find this a no brainer. Betting on the local team is always fun, and fans of the game will always enjoy picking the winners. It's especially nice to cheer on your favorite team when you may be living far away from home and unable to attend the local games.
---
AFL betting types and options
One of the most popular and potentially profitable AFL betting options is line betting. Put simply, line betting is a bet on the point difference between two teams at the end of the game. It allows you to inflate or deflate odds on a certain team after you bring a handicap into the equation.
Line betting is for more seasoned punters who find head-to-head betting a little too simple and boring. Line betting adds that extra dimension of tension and drama instead of your regular head-to-head bet. The successful line betting punter has a broad knowledge of every team in the competition: knows their weaknesses, their strengths, injuries, return of key players, suspensions, each teams history against their competition, their current run of form and whether the game is a home or away.
Every major bookie now offers line betting on AFL games. But what is line betting? How do you bet on it? How does it work? Where can you bet on it?

Safest Online Bookmakers
---
What is line betting?
As we have previously mentioned, line betting, or handicap betting as it is often referred to as, is a type of bet dreamt up by the bookmaker as a way to garner more interest in a head-to-head game. It handicaps the favourite with a set margin to make the odds equal head to head, or can give the underdog a positive handicap to make their odds equal.
There are two main sorts of line bets available to punters: fixed line or choose your own line (which is only available at some bookies).
The fixed line is what the bookie feels is a fair points difference to even up the sides' odds in the contest. This will usually come with each team giving a return of around $1.90. For example, in a recent clash between the Hawthorn Hawks and the Sydney Swans, SportsBet.com.au was offering a fixed line of -6.5 on Sydney and +6.5 on Hawthorn, each paying $1.90.
On the same match however, in the pick your own line market you could fetch as much as $501 with Hawthorn on a -99.5 point deficit. Meaning if Hawthorn were to beat Sydney by 100 points or more, you win $501 for every $1 you bet. On the other hand you could fetch as little as $1.01 with Hawthorn on a +78.5 head start. Meaning even if Hawthorn lose the game by 78 points, you still win the bet.
Line bets are done in increments of half a point to ensure there is no draw or tie possibility on line bet results.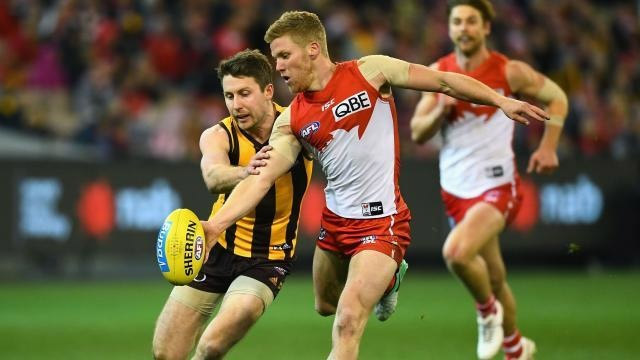 ---
Tips for line betting
As with any form of sports betting, having an intimate knowledge of the AFL is your greatest tool when line betting on AFL games.
Before even contemplating a line bet on the AFL, you should ask yourself these questions:
Where is the game being played? Which side has the home advantage?
What are the two teams' history against each other recently?
Are there any injuries or suspensions to either team you are looking at betting on?
Do you see value in the bookies' line or can you see more potential in a pick your own line option?
Have you looked around among your different online bookie accounts to find the best price for the line you want?
---
Other popular AFL betting markets
Obviously line betting isn't the only bet worth you while when it comes to having a punt on the AFL. Here are some other popular AFL betting markets available through our recommended online bookies.
Head to head
This is a simple bet on who will win each game outright. Odds are adjusted according to each team's likelihood of winning the game.
Future's/Outright betting on AFL Premiership
This is another simple bet on who you think will win the AFL Premiership. Usually the best time to make this bet is just prior to the season beginning because you can often pick up the best odds at that point in time.
First goal scorer
This is a bet that can yield some pretty good returns if you manage to get it right. It is simply a bet on who, among both teams, will be the first goal scorer of the game.
Betting on Sportingbet
Sportingbet Australia is Australia's most prominent sportsbook. They have a hard earned reputation for a wide selection of sports wagers both Australian and International. They're licensed by the Australian government so bettors can place their wagers knowing that this sportsbook is governed by a trustworthy source unlike some sportsbooks licensed in questionable overseas locations.
Sportingbet offers a very easy to navigate website, with easy to find sporting events, easy to understand odds and fast and simple wagers. The sportsbook is just that- a sports book. There's no casino, no poker room, no bingo. Sportingbet's focus is on offering punters a great place to place sports wagers. To make it even easier for sportsbettors, they offer a mobile betting application. No matter the type of smartphone you use, they support iPad, iPhone, Android, and a touchmobi app especially for touch screen phones. This allows bettors on the go to be able to quickly and easily place wagers.
Bettors can also choose to place wagers via telephone. There are toll free numbers for both Australian and New Zealand clients, as well as overseas numbers. To make it faster and easier for bettors to plcae their wagers, there is a dedicated line to horse racing, and another line for all other sports wagers.
Recommended!
Score a 50% Welcome Bonus on your first-ever deposit at SportsBetting. Simply use Promo Code SB1000 and your extra 50% will be added onto your sports betting bankroll instantly, all the way up to $1,000. Full terms
Wagers offered by AFL betting sites
Betonline is a global name in online sportsbooks, and do not focus only on Australian games and teams. They offer a number of different sporting events including baseball, cricket, racing, rugby, soccer and more. Of course, they offer American, Canadian and Australian rules football. As Sportingbet is an Australian sportsbook, they offer a wide selection of Australian rules football games to wager on. These include AFL, VFL, WAFL, SANFL, Superstars Fantasy, Brownlow Medal, as well as a variety of futures and live betting options.
Customer Service:
Sportingbet has a great help section, with a detailed pdf outlining all the fine print of the wagers. There's also an easy to navigate help section, with the answers to many of the most common questions. For bettors who can't find the answers there or need to talk to a customer service representative, Sportingbet offers a few very useful ways to get ahold of their staff. Bettors can contact staff by email, and live chat. There are also an Australian toll free number as well as an international number. For marketing questions there are other numbers posted, as well as an email address.