Estimated Reading Time: 9 minutes
Rugby is one of the biggest international sports games. However, the betting for these games are one of the most underrated in online sportsbetting options. Rugby is played in over 30 countries worldwide, and watched in many, many more. Most popular in Europe and the South Pacific, Rugby has slowly garnered attention from international sportsbetting communities.
---
Betting on Rugby
Betting on Rugby Union has been going on for many years now. It is popular in countries like Australia, New Zealand, South Africa, France and even the USA. It has been documented in many books including the classic Tom Brown's School Days and the Power of One.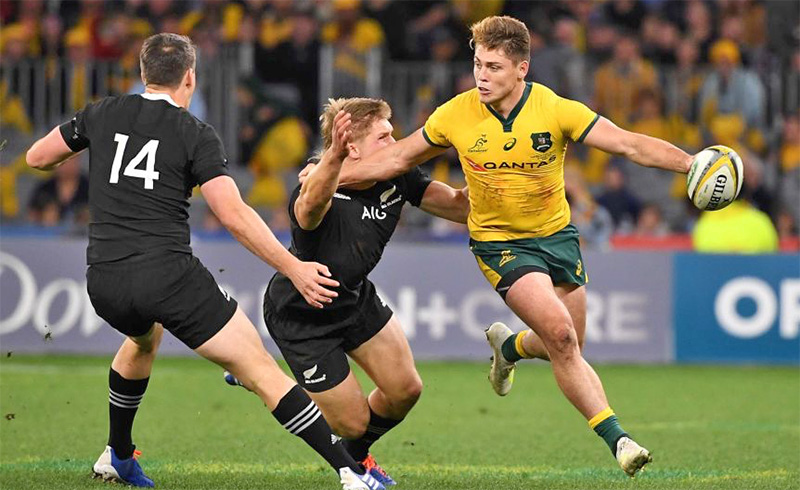 The first thing sportsbettors new to rugby betting need to know is the different types of sports betting offered. Rugby is often compared to American football and sometimes even soccer. However, this isn't exactly the case. There are a number of different leagues available for bettors to wager on, from Rugby League and Rugby Union. Rugby Union offers Test Rugby, Club Rugby, and Sevens Rugby. Rugby League offers National Rugby League, Super League Europe, Rugby League World Cup, and the State of Origin Series. The difference between Rugby Union and Rugby League may not be apparent to those who are new to the sport, but in the end the goal is to win the match.
So what are the major comps and tournaments around the world? Who are the stand-outs of each comp? And most importantly, what sort of bets are available on most Rugby games? Cups Betting loves to find a winner in any number of Rugby competitions around the world, whether it be the Super Rugby or the equally as profitable English League.
While New Zealand is the undisputed King of Rugby, the mantle is set to go on the line at the Rugby World Cup 2015, to be played in England & Wales.
---
Major Domestic Tournaments
Super Rugby
Super Rugby is one king hell of a "domestic" tournament encompassing teams from Australia, New Zealand and South Africa. With talent pools from three of the most consistently dominant Rugby nations on earth, it is easy to see why this comp is so widely respected and scrutinized for upcoming talent. In fact a lot of the richer competitions around the world are always keeping a sharp eye on up and coming talent that they may be able to throw the cheque book at. Each of the three countries involved in Super Rugby is represented by five teams.
Australia boasts the ACT Brumbies, the Queensland Reds, the New South Whales Waratahs, the Western Force and the Melbourne Rebels. New Zealand are represented by the Waikato Chiefs, the Christchurch Crusaders, the Auckland Blues, the Wellington Hurricanes and the Otago Highlanders.
South Africa have teams Pretoria Bulls, Durban Sharks, Johannesburg Lions, Central Cheetahs and the Cape Town Stormers.
Each country is its own Conference. The winner of each Conference is awarded a home final against the following top three sides on points total.
The Christchurch Crusaders are the most successful team in the competition with a total of seven Championship wins.
Recommended!
Score a 50% Welcome Bonus on your first-ever deposit at SportsBetting. Simply use Promo Code SB1000 and your extra 50% will be added onto your sports betting bankroll instantly, all the way up to $1,000. Full terms
Japanese Top League
The Japanese Top League is one of the most cashed up domestic competitions on the scene at the moment. Their collective fat wallet as a competition has been used to lure star players from other competitions around the world.
It's easy to see why the Top League are the Monopoly Man of the domestic competition scene with sponsored team names like:
Cannon Eagles
Coca-Cola West End Sparks
Fukuoka Sanix Blues
Kintetsu Liners
Kobe Steel Kobelco Steelers
Kubota Spears
NEC Green Rockets
NTT Docomo Red Hurricanes
NTT Shining Arcs
Panasonic Wild Knights
Ricoh Black Rams
Suntory Sungoliath
Toshiba Brave Lupus
Toyota Industries Shuttles
Toyota Verblitz
Yamaha Jubilo
With sponsors being in the name of the team it is plain to see how and why the Top League has so much cash to throw around.
In Top League the teams are split into two pools and play out a round robin style tournament. From there the top four and bottom four of each pool are split into the Group Stage where another round robin tournament ensues. The top four from Group one qualify for the play-offs and compete for the title.
Toshiba Brave Lupus are the most successful Top League team with five championship wins. It's in these domestic leagues where, if you have a good knowledge of the game, can find good odds on teams who may be on the rise. These "rises" can happen suddenly because of the cashed up nature of some clubs.
French Top 14
In one incarnation or another, this competition has been around since 1892.
This is another comp that seems to have more money than King Midas thanks to a recent TV rights deal worth a little less than 60 million pounds. With a war chest that robust it is no wonder French Top 14 clubs have been raping and pillaging talent from all around the world to join their competition.
Thanks to their fat wallets and their ability to lure quality players, the French Top 14 is considered to be one of the most exciting competitions around today.
The teams are as follows:
Aviron Bayonnais
ASM Clermont Auvergne
CA Brive
Castres Olympique
FC Grenoble
Lyon OU
Montepellier Herault Rugby
Oyonnax Rugby
Racing Metro 92
RC Toulonnais
Stade Francais Paris
Stade Rochelais
Stade Toulousain
Union Bordeaux Begles
Stade Toulousain is the most successful Top 14 side with 19 title wins to date. Many of the French team play in this outstanding competition, which usually lures the best European players. Several high profile Australian players have spent time playing in France, on big money contracts.
Aviva English Premiership
The Pom's premier Rugby competition has produced some fantastic talent over the years, like the magical, World Cup winning boot of Jonny Wilkinson.
Off the back of a recent 152 million pound television deal, the Aviva Premiership has found itself in a very cashed up and enviable position. Thanks to their newly loaded position this is another competition that is beginning to flaunt their wealth and attract some big name talent from around the world and opposing football codes.
The teams are as follows:
Northampton Saints
Exeter Chiefs
Bath
Saracens
Wasps
Leicester Tigers
Sale Sharks
Harlequins
Gloucester
London Irish
Newcastle Falcons
London Welsh
This comp operates on a 22 round regular season with each team playing every other team twice. Points are awarded for a win and a draw and a bonus point win. At the end of the regular season the top four sides progress to the play-off's. The Leicester Tigers are the most dominant team in the competition having amassed 10 Premiership titles since the competitions inception in 1987.
---
Major International Tournaments
World Cup
The World Cup is held every four years since the maiden tournament in 1987.
This comp starts with 20 nations divided into four pools consisting of five teams. Each side will play every other side in their respective pool once. From there the top two nations of each pool progress to the knock semi finals, quarter finals and then the final.
Australia, South Africa and New Zealand are the only nations to have won this competition twice, with England winning the World Cup just once.
The next incarnation of the World Cup (RWC'15) will be held in England from October, with New Zealand, South Africa and England the form teams this year. For the first time in many years the All Blacks are not solely the team to beat at the tournament, with several injury concerns and changes throwing doubt on their preparation.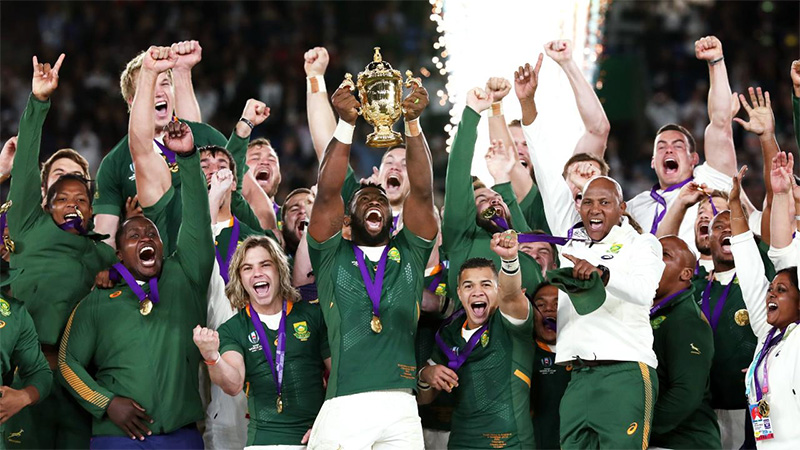 ---
Bledisloe Cup
This is an annual tournament fought out between old rivals, Australia and New Zealand. Of late New Zealand has dominated the series, much like the rest of International Rugby tournaments.
Pioneered in 1932, the Bledisloe Cup is now etched into the sporting psyche of each nation. These are always passionate and often fiery encounters. It has been a long time since the Wallabies possessed the strength to go with the dominant All Blacks, despite going close a few times.
There is a growing optimism among rival teams that 2015 might be the year the New Zealand national team goes through some hard times.
---
Six Nations
This annual tournament is deeply steeped in history and tradition. The original incantation was conceived in 1883 as the Home Nations tournament and only consisted of the European countries that fell under British rule.
Now days the tournament has evolved to encompass other European nations and is now played by England, Scotland, Ireland, Wales, Italy and France.
If one team manages to beat every other team throughout the tournament they are said to have completed a Grand Slam and if a host nation also manages to beat the other three host nations then they are said to have completed a Triple Crown.
---
Betting on Rugby
Rugby Union Bet Types
Match Betting:
This wager allows bettors to wager on either team in a match. These wagers sometimes offer lower odds at a handicap, and are by far the most popular wagering option. This is a simple and easy to understand wager, and bettors can wager on either team to win, or they can bet the match will turnout a draw.

---

Tryscorer Betting:
This wager has a number of different options which include betting on multiple teams, as well as first, last, and anytime tryscorer. One option includes wagering which team will score the first try (goal).

---

Winning Margins:
Unique to rugby sports betting, this wager allows punters to place a bet on the winning margin. This can include multiple teams, and multiple scenarios. These wagers typically offer some of the best odds available in online sports.

---

Head to Head
Head to head bets are available on all Rugby matches. This is a bet on which team will win the game. Odds are adjusted according to each teams expected likelihood of winning. A team with short odds, like $1.10, would be considered hot favourites, whereas a team with odds of perhaps $5 would not be considered a snow flake's chance in hell of winning.

An example of a head to head bet:

Crusaders – $1.12, Lions – $6.00.

---

Futures
Futures betting is available on most tournaments and domestic competitions. This is a bet to predict which team will be the outright winner of any given tournament or competition.

---

An example is:

Northampton – $2.75
Bath – $3.50
Saracens – $3.75
Leicester – $8
Exeter Chiefs – $11
Wasps – $26
Sale Sharks – $101

---

Line Bets
This is a little like a head to head bet however the odds are adjusted by a point advantage or disadvantage.

The favourite for a match may have a line bet of -2.5 points. Which means if that team wins by a margin of 2.5 points or more, then you win the bet. On the other hand though, the underdog of a match may have a line of +3.5, which means if they lose by less than 3.5 points, then you win the bet.

An example is:

Reds +7.5 – $1.90
Brumbies -7.5 – $1.90

---

Prop Bets
This is very general term for exotic bets that can emerge on any game. Like will the total amount of points scored be an odd or even number? What will be the position of the first try scorer? Will the first try be converted? Will there be a drop goal during the match?
---
Rugby terminology
Rugby is one of the most exciting contact sports. With little to no protective gear save a mouthguard and sometimes a helmet, these games can be brutal. The players are all extremely fit, as they spend the entire 80 minute game either jogging or running.
The goal of the Rugby game is to score a goal in the end zone. This is called a Try. A try is 5 points, and can be scored by any player on the team. When converted from a kick it's worth an additional 2 points. Penalty Kicks and a kick through the uprights are both worth 3 points.
---
Where to Bet on Rugby
Paddy Power is the the biggest bookmaker in Ireland, and one of the most prominent bookmakers in Europe. They are focused nearly exclusively on sports those regions, with an emphasis on football and racing. However, while Paddy Power may focus on European sports, they still offer a great selection of international sporting events to wager, including Rugby.
Paddy Power has a clean and easy to navigate website, with regular promotions and incentives. This makes them a great place to place wagers. Paddy Power has a long standing reputation for great service, good bonuses and fast payouts. They also offer a wide variety of banking options, which allow bettors the easiest access to their funds.
---
How to choose a rugby bookmaker
Like many sports available on Paddy Power, there's a great selection available. Easy to navigate, bettors can choose from betting on the Outright Betting, Super League, the NRL, the Challenge Cup, the World Cup, Queensland Premiere Rugby, Heineken Cup, Lions Tour, Six Nations, and more. Depending on what is currently playing, the choices of games and teams to wager on vary. There are even future bets offered for bettors who want to bet on the 2015 World Cup!
With such a great selection of both Rugby League and Rugby Union, there's something for every Rugby loving punter. With a solid, trustworthy and secure wagering platform as well as tools to help bettors make the most of their money, it's no surprise how popular Paddy power is with not only the European sportsbettors. With a mobile app offered to make finding and placing wagers on the go quick and easy as well as a selection of other gaming options like bingo and poker makes Paddy Power a great place to unwind.