Love it or hate it, the T20 cricket format is here to stay.
A big-hitting batsman's dream format, Twenty20 cricket offers fans a fast-paced and shortened version of the game. Each team gets 20 overs to amass the highest total, with some ridiculous hitting and innovative shots making it compelling viewing.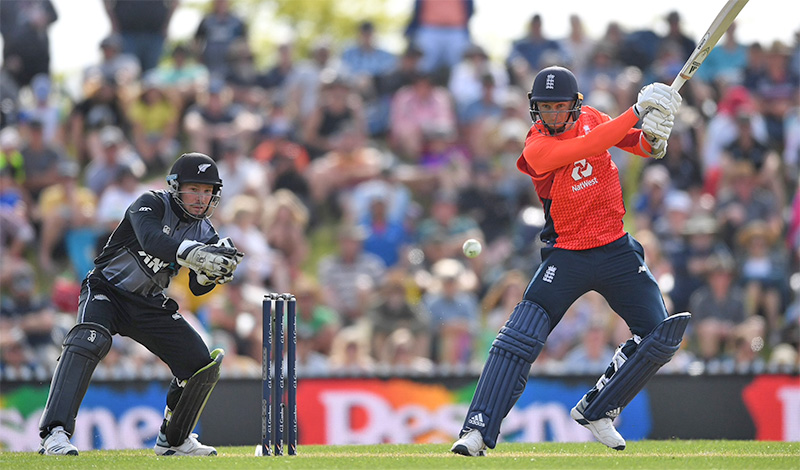 And the fact that it is the most exciting form of cricket means that it is also the most exciting variation of the sport to punt on.
There are domestic T20 competitions all over the world, providing opportunities for the world's finest cricketers – and even a few scrappers – to show just how good they are, all year round. In our handy guide to the game, we run the rule over the various T20 leagues, explore the best players and show you just what you need to do to get your bet on one of the world's most popular sports to punt on.
---
Best bookies to bet on T20 cricket with
For the fast-paced T20 fan, you want a bookie that is as quick to allow your bet to get on as Chris Gayle is with run scoring. Fortunately, there is no shortage of great online bookmakers that offer a huge range of T20 markets, with the best odds and bonuses you will find anywhere on the internet.
But don't worry about trying to figure out which one is the best, as we have done all of the work for you. All you need to do now is peruse our list and figure out which ones are best for you. Remember to to sign up for more than one so that you not only have the chance to compare odds and match them, but also so you can take advantage of sign-up bonuses and a wide range of promotions on T20 cricket leagues.
Recommended!
Score a 50% Welcome Bonus on your first-ever deposit at SportsBetting. Simply use Promo Code SB1000 and your extra 50% will be added onto your sports betting bankroll instantly, all the way up to $1,000. Full terms
---
Best T20 cricket leagues in the world
Indian Premier League
The highest paying cricket league in the world, attracting the highest concentration of A-Grade talent. A punter's dream.
Australian T20 Big Bash League
A close second to the long established Indian version, with fewer match fixing scandals. The Aussie league has come on in leaps and bounds in the past few years.
England t20 Blast League
A solid county competition that attracts a strong contingent of international cricketers. It could have company as of 2018, however, after the county clubs voted in the formation a new eight-team comp with city-based teams a la the IPL and the Big Bash.
Caribbean Premier League
Gayle's home tournament. He picks them apart here, with many of the sides topped up with park cricketers.
South Africa Ram Slam T20 League
Slowly building, but hasn't quite taken off like its Australian, English and Indian counterparts.
Pakistan Super League
Has had good expansion with the increase in television rights and players are beginning to take more notice of the Pakistani competition. There is some concern from international players about the terror aspect, though.
Bangladesh Premier League
Safety concerns have hurt this league too, but stars like Chris Gayle, Kumar Sangakkara and Shahid Afridi have competed.
---
Popular T20 markets
Head-to-head:
The basic bet in most sports. Two teams, one result. You have to pick which team will come out of the game victorious. It's harder than it sounds.
Highest opening partnership:
Which team will make the most runs without losing a wicket.
Most team sixes:
Pick which team will whack the most sixes.
Most runs:
Pick the player who will make the most runs in the match. You can also do this for each team.
Most wickets:
The player that takes the most wickets in the match. You can also apply this bet to just a player's individual team, rather than competing with the opposition as well.
Most player sixes:
The Chris Gayle market. If the West Indian master blaster is playing, you probably want to back him to win this. He has hit 215 more sixes than any other player in T20 cricket. You need to decide which of the biggest hitters in the game will send the most balls over the rope.
Futures markets:
These are the bets that you set and forget. The ones you place before or during the early stages of the competition. The key one is obviously the winner of the tournament, but there will also be varying player futures markets for top tournament run scorer, top tournament wicket taker and most sixes in the tournament, among others.
---
Best T20 cricketers in the world
Chris Gayle

Nation: West Indies
If you called the Calypso King the best T20 batsmen of all time, you wouldn't get many arguments. Gayle has dominated the game at domestic and international level for a long period of time. He is the most feared T20 batsman in the world and when he gets going – which is often – he can put games to bed inside the first five overs. A master blaster of the highest order.


Virat Kohli

Nation: India
If Gayle is all brawn, this guy is all finesse. The Aussie cricket team's nemesis has played some of the finest innings ever seen in the sport. While Gayle bludgeons the ball to death, this guy rarely ever tees off, preferring to use his impeccable timing to pick apart his opponents' bowling attack.

Brendon McCullum

Nation: New Zealand
Technically he's retired from the world game, but that hasn't stopped him tearing apart domestic T20 competitions. Will go down as one of the most devastating batsman of all time and is perfectly suited to the game.

JP Duminy

Nation: South Africa
Just knows how to read the situation and bats accordingly. Rarely ever falls cheaply and has been responsible for some of South Africa's finest wins, digging them out of desperate situations. His dinky slow bowling has also yielded the South Africans plenty of wickets, often employed when a partnership is needed to be broken.

Shahid Afridi

Nation: Pakistan
The best all rounder ever to take on the short form of the game, Afridi hits the ball as hard and as far as anyone and can be devastating with his fast leg breaks that give the batsmen little time to free their arms.
---
T20 World records – batting
Records current as of October 2016
Highest team score

Australia (3/263) vs. Sri Lanka, Kandy, September 6, 2016

Lowest team score

Tripura (30) vs. Jharkhand, Dhanbad, September 20, 2009

Top five highest individual scores

Chris Gayle (175 not out) for Royal Challengers Bangalore, April 23, 2013
Hamilton Masakadza (162 not out) for Mountaineers, February 11, 2016
Brendon McCullum (158 not out) for Kolkata Knight Riders, April 18, 2008
Brendon McCullum (158 not out) for Warwickshire, July 3, 2015
Aaron Finch (156) for Australia, August 29, 2013 (highest international score)

Most career runs (as at August 2016)

Chris Gayle – 9668 in 267 innings
Brad Hodge – 7052 in 248 innings
Brendon McCullum – 6955 in 247 innings
David Warner – 6921 in 221 innings
Virat Kohli – 6461 in 193 innings

Most career centuries

Chris Gayle – 18
Brendon McCullum – seven
Luke Wright – six
Michael Klinger – six
David Warner – five

Top five fastest centuries

Chris Gayle – 30 balls for Royal Challengers Bangalore, April 23, 2013
Andrew Symonds – 34 balls for Kent, July 2, 2004
Louis van der Westhuizen – 35 balls for Namibia, November 7, 2011
Yusuf Pathan – 37 balls for Rajasthan Royals, March 13, 2010
Scott Styris – 37 balls for Sussex, July 24, 2012

Fastest half centuries

Yuvraj Singh – 12 balls for India, September 19, 2007
Chris Gayle – 12 balls for Melbourne Renegades, January 18, 2016
Marcus Trescothick – 13 balls for Somerset, July 9, 2010
Five batsmen tied on 14

Highest career strike rate*

Andre Russell – 166.53, 2020 balls
Glenn Maxwell – 156.29, 2114 balls
Shahid Afridi – 155.70, 2102 balls
Kieron Pollard – 151.90, 4183 balls
Marcus Trescothick – 150.60, 1569 balls

(*Minimum 1000 balls faced)

Highest career average*

Chris Gayle – 42.35
Virat Kohli – 41.68
Shaun Marsh – 40.89
Michael Klinger – 38.91
Hamilton Masakadza – 38.23

(*Minimum 100 innings)

Most career sixes

Chris Gayle – 707+
Kieron Pollard – 415
Brendon McCullum – 321
Dwayne Smith – 305
David Warner – 288

Most sixes in an innings

Chris Gayle – 17 for Royal Challengers Bangalore, April 23, 2013
Graham Napier – 16 for Essex, June 24, 2008
Dasun Shanaka – 16 for Sinhalese, January 12, 2016
Chris Gayle – 15 for Somerset, May 31, 2015
Two tied on 14
Recommended!
Score a 50% Welcome Bonus on your first-ever deposit at SportsBetting. Simply use Promo Code SB1000 and your extra 50% will be added onto your sports betting bankroll instantly, all the way up to $1,000. Full terms
T20 World records – bowling and fielding
Records current as of October 2016
Best match figures

Arul Suppiah – 6/5 for Somerset, July 5, 2011
Shakib Al Hasan – 6/6 for Barbados Tridents, August 3, 2013
Lasith Malinga – 6/7 for Melbourne Stars, December 12, 2012
Ajantha Mendis – 6/8 for Sri Lanka, September 18, 2012 (international record)
Phaphama Fojela – 6/9 for Border, December 14, 2014

Most career wickets

Dwayne Bravo – 344
Lasith Malinga – 299
Yasir Arafat – 281
Alfonso Thomas – 263
Saeed Ajmal – 260