Estimated Reading Time: 5 minutes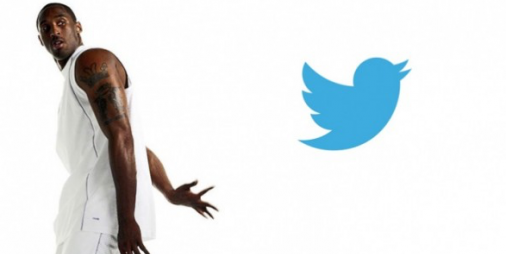 FROM secret bugs, to G.O.A.T.'s and retiring Swan's, this week's top 10 has a very odd feel of the animal kingdom to it.
So let's see what Twitter had to offer us this week…
10. All Blacks hotel room bugged!
Can't beat them, spy on them. Wow. #AllBlacks https://t.co/IB81phMZk7

— Iain McGregor (@Iainmcgregor3) August 19, 2016
Leading up to the first game of the Bledisloe Cup the Wallabies knew their backs were against the wall. They were coming off a series loss to England. Things were looking grim.
But it looked as though the Wallabies were taking a proactive approach to the first match when the All Blacks announced their Sydney hotel room was bugged! Finally! We knew what the Kiwi's would throw at us before we set foot on the turf!
But no.
Even if it were Wallabies management that bugged the All Blacks hotel room, we managed to fail spectacularly. We knew what they would hit us with and we still conceded our biggest lost to the Kiwis on home soil. Even when we try to cheat we fail miserably.
With this in mind – our ability to cheat and still lose – SportsBet.com.au has the All Blacks at short, short odds of $1.07 and the Wallabies at $8.50.
9. Kasiano cops two weeks for a size 12
Sam Kasiano will be enjoying some time on the sideline for this kick #NRLBroncosBulldogs #NRL https://t.co/S34TLOuHdo

— Aaron Thomas (@azsportza) August 18, 2016
Bulldogs bench warmer, Sam Kasiano, has taken an early guilty plea for kicking Bronco Corey Parker in the face. The boot to the face left Parker looking as though someone had set his face on fire and put it out with a pitch fork.
It would seem Des Hasler's game plan against the Broncos is to simply kick them in the face.
This latest incident comes after Josh Reynolds kicked Sam Thaiday in the face in 2014.
I shudder to think what would happen if the Bulldogs and Broncos met again in the finals. Will both teams need to be patted down and searched for weapons before setting foot on the field?
WilliamHill.com.au has the Broncos at $8 to take out the Grand Final, while the Bulldogs are on $10.
8. Part 2 was amazing
Love this pic of @NateDiaz209 and @TheNotoriousMMA ! Last nights fight between these two beasts was AMAZING! #ufc pic.twitter.com/6SYSSpDwy2

— Arianny Celeste (@AriannyCeleste) August 21, 2016
The build up was dramatic. McGregor was dropped from UFC200 and had a spat with the brains trust behind the UFC. Then McGregor and Diaz were confirmed for UFC202. Then a press conference before the event erupted in violence with the pair hurling insults at each other, as well as water bottles and cans of Mother. Then at the weigh in the pair were separated by police and security.
The fight itself was the epic continuation that we all hoped it would be. The pair stood toe to toe for five rounds, throwing knuckles at each other.
Despite all the bravado and outward malice and prickles, once the fight was over, McGregor and Diaz fell in each others arms in the ultimate show of respect for each other.
It was the perfect end to the perfect fight. McGregor was awarded the win on points.
SportsBet.com.au already has odds on the trilogy fight, if or when it occurs. They rate McGregor $1.44 and Diaz at $2.62.

7. USADA going OTT?
USADA investigating Nate Diaz for vaping after Conor McGregor fight at UFC 202 https://t.co/dPWb8ZMjsk

— Bloody Elbow (@BloodyElbow) August 23, 2016
After Nate Diaz' fight with Conor McGregor both men looked worse for wear. They were both bruised and bloodied. Both of Diaz' eyes were close to swollen shut.
Diaz has come under fire and possible investigation from the USADA after seemingly smoking marijuana through a vape pipe straight after the fight. Obviously if Diaz was smoking the wacky tobaccy it was as a pain medication. But the USADA are throwing a hissy fit and shaking their proverbial fist at Diaz.
Sure, weed isn't technically a legally advertised painkiller. But what's next? USADA cracking down on football players sucking on a pethidine pipe on field?
Brock Lesner is juiced up the gills and gets a pat on the back, but Nate Diaz indulges in a little "recreational pain killer" and he's worse than Pablo Escobar? Priorities.
6. Culling the 'Roos
North have advised Harvey, Petrie, Dal Santo and Firrito that 2016 would be their last season. Perfect way to motivate the team for finals.

— Titus O'Reily (@TitusOReily) August 24, 2016
North Melbourne Kangaroos shocked the AFL community today by announcing that Michael Firrito, Drew Petrie, Nick Dal Santo and living legend, Brent "Boomer" Harvey, will not be offered contracts for the 2017 season.
This is especially stunning given Harvey just this year cracked the most AFL games for a player. Also the fact the 'Roos are staring down the barrel of finals, this is not the greatest hit for player morale.
Will this 'Roo cull kick off one of the most frenzied off-season player movements that we've seen in recent history? And what the hell are the brains trust down at Arden St thinking?
CrownBet.com.au now have the 'Roos at $67 to win the 2016 Premiership.

5. Triple/triple
Usain Bolt made it a triple-triple, leading Jamaica to victory in the 4×100 meter relay https://t.co/ZWNi4R4NqU pic.twitter.com/L6NjJhqCmr

— The New York Times (@nytimes) August 20, 2016
Usain Bolt has capped off one of the most amazing Olympic careers ever by winning three gold medals in the same three events at three consecutive Olympics': the triple/triple.
Bolt won gold in the 100m, 200m and 4x100m in Rio, London and Beijing.
Bolt is truly the Greatest of all Time.
4. Swan's retirement
"I'd rather die a hero than live long enough to become the villain," – @swandane #swansong pic.twitter.com/D3vkrKi15Z

— Collingwood FC (@CollingwoodFC) August 23, 2016
Dane Swan has led an AFL career more colourful than the ink etched all over his body. After 13 years, a Brownlow, a Premiership, five All-Australian's and a handful of naked selfies, Dane Swan has announced he will be retiring from footy.
Will we ever have another player who would prefer be at home watching movies on the couch than go to the Brownlow medal award?
All I can hope is that Swanny will officially take the reigns of the Collingwood Twitter feed full time.
Bet365.com has Brownlow medal betting as follows:
Patrick Dangerfield – $1.02
Dustin Martin – $2.10
Luke Parker – $2.75
Marcus Bontempelli – $3.50
3. Lochte the liar
New report suggests Rio police exaggerated their version of Ryan Lochte saga too. STORY: https://t.co/m4kuiXFG44 pic.twitter.com/BCswZwzQGd

— 7Sport (@7Sport) August 24, 2016
Last week we were concerned and a little amused, that US swimmer Ryan Lochte and several of his Olympian mates were held up at gun point by bandits dressed as Rio police officers.
This week comes the news that Lochte and co. weren't robbed at all. Instead they were drunk as hell at a petrol station, kicked in the door to a toilet and took a whizz on the side of the building and forced to pay for damages at gunpoint.
I'm not sure which story is more hilarious.
As a result of being caught out in one of the stranger lies attempted this year, both Speedo and Ralph Lauren have pulled their sponsorship of Lochte.
Now reports are emerging that it is possible the Rio police' version of events has been fabricated as well!! Perhaps Lochte and co. didn't kick in a toilet door and were forced to pay for damages.
I can't wait to find out the actual truth behind this one. Knowing my luck though, it will just be something like "Ryan Lochte was intoxicated and accidentally dropped his wallet in the toilet".
2. Hayne plane crashes to Earth
Jarryd Hayne knocked out trying to make a tackle. He's up and walking off the field but probably wont return #TripleMNRL #NRLKnightsTitans

— Triple M NRL (@TripleM_NRL) August 20, 2016
In his second game with the Titans, starting in the halves this time, the Hayne plane knocked himself out cold in the Titans' match against the Knights last weekend.
Hayne led with the head and knocked himself out on the hip of a charging Knight. Hayne was left flat on his back, twitching on the canvass.
This week Hayne has been named, finally, to start at fullback for the Titans.
WilliamHill.com.au has Hayne's Titans at $34 to win the 2016 NRL Grand Final.
1. Kitty Chiller: public enemy no. 1
Kitty Chiller wants to stay on as Australian Olympic team boss for Tokyo 2020 https://t.co/csDUvhxeCc

— Guardian Australia (@GuardianAus) August 24, 2016
Prior to these Rio2016 Olympics I had never heard the term Chef de Mission.
When I first heard of Kitty Chiller, Chef de Mission for Australia, giving Nick Kyrgios lip, I wondered what the hell a chef was doing giving a potential medal winner attitude!
But Kitty Chiller has made herself the angry, accusing face of the Rio2016 Olympics. From dropping Kyrgios, to criticizing the Rio accommodation and giving our athletes a curfew, Chiller has done everything in her power to present herself as the all-seeing, all-knowing omnipotent guardian of the Australian Olympic athletes.
And she wants to keep her job for Tokyo 2020….