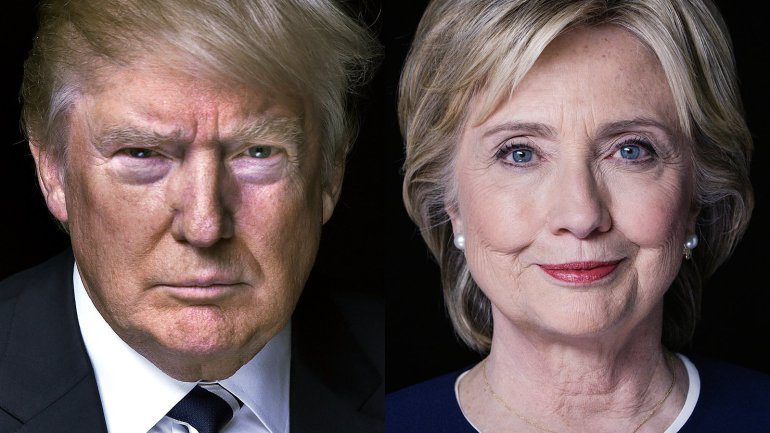 ANOTHER week, another scandal… or two.
It's hard to think of a worse US presidential race in the world's history, with both Republican candidate Donald Trump and Democrat Hillary Clinton trading blows on the "who can be the worse candidate front".
It hasn't really changed the betting markets though, with Hillary still a red hot favourite at $1.30. The boorish oaf Trump is at $3.50 at Sportsbet.com.au, but the punters have been lapping up what he is selling, loading more money on him than Clinton – but that might just be because the wife of former US president Bill has odds that are prohibitive for some.
The FBI this week dealt Clinton a blow that left The Donald pleased.
Hillary looked like she was home – and then FBI director James Comey sent a letter to congressional officials, outlining a fresh line of inquiry into her use of a private email server.
The FBI has a warrant and it is going to probe.
It left the spotlight on Clinton and gave plenty of ammo for the Trump campaign's time honoured attack on whether she could be trusted.
Clinton, though, lashed out was she called the "pretty strange" timing of the FBI's latest revelations.
And she might have a point.
"I'm sure that some of you may have heard about a letter that the FBI director sent out," Mrs Clinton said.
"Well, if you're like me, you probably have a few questions about it. It's pretty strange to put something like that out, with such little information, right before an election.
"In fact, it's not just strange, it's unprecedented, and it is deeply troubling, because voters deserve to get full and complete facts.
"And so, we call on director Comey to explain everything right away, put it all on the table."
Of course, Trump seized on the new revelations.
"Her criminal action was wilful, deliberate, intentional and purposeful," Mr Trump said.
"Hillary set up an illegal server for the obvious purpose of shielding her illegal actions from public disclosure and exposure."
Meanwhile, every one's best mate, Trump, has also made the headlines – at the expense of our own Jennifer Hawkins.
Video emerged of him giving her an absolute pasting over claims she refused to introduce him at a corporate event in Sydney.
"Get even with people. If they screw you, screw them back 10 times as hard. I really believe that," he begins in the video.
The Donald then called the Aussie stunner onto the stage to public humiliate her, then grope and kiss her.
"I was actually going to get up and tell you that Jennifer is a beautiful girl on the outside, but she's not very bright," he says.
"That wouldn't have been true, but I would have said it anyway."
Sounds like the kind of person we'd want to see as the leader of the free world.
Hawkins defended ole mate Trump over the video.
"Just on that whole subject, Donald and his family I have to say, have always been respectful to me," the former Miss Universe told News Corp at Victoria Derby Day.
"So as much as everyone wants me to bag him, it's not in my nature.
I don't like drama, I don't like to get into politics publicly, so that's why I've kind of, not avoided it, just haven't openly been out there."
We sometimes wonder if it is not he himself that is leaking these tapes, given that it keeps him in the spotlight and in people's thoughts.
Any news is good news when you want to be president, right?
In any regard, Trumpy night not even accept the result of the election.
It is almost as if he has conceded the election, because he has been on a mission to have the result discredited since basically day dot, claiming that the collective media is running a campaign against him.
Of course, that is biting the hand that feeds, because Trump knows he needs every bit of media coverage possible to give himself a chance.
Lucky he is good at getting it – by any means necessary.
Anyway, our friends at Sportsbet.com.au have opened a market on whether or not he will actually accept the result of the November 9 election, with "yes" being the favourite at $1.42.
He's every chance of protesting and not accepting it and that is at a $2.75 quote.
And hey, if you like American politics and you like horse racing, the bookie has offered a weird market on Trump or Hilary into the winner of the Melbourne Cup.
Yep, you can back Trump into super mare Jameka at $28, or Clinton into Hartnell at $6.50, just in case it wasn't hard enough to pick the winner of either event.
US Presidential Election 2016 Markets
Donald Trump ($3.50)
Bernie Sanders ($67)
Tim Kaine ($201)
Joe Biden ($201)
Gary Johnson ($326)
Mike Pence ($501)
Jill Stein ($501)
Michelle Obama ($501)
Evan McMullin ($501)
Martin O'Malley ($501)
Odds provided by Sportsbet.com.au
Will Donald Trump accept the election result?
Yes ($1.42)
Odds provided by Sportsbet.com.au