Estimated Reading Time: 6 minutes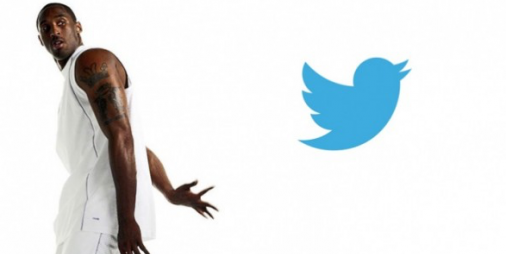 What a week it has been in sport! The hardest part of this top 10 is I could only choose 10 tweets. This week's top 10 Tweets could have easily blown out to 30-odd!
10. The dream comes true
CrownBet punter turns $5 into $29,000 https://t.co/5hhwaelSaA @lincs10 darn i was thinking about getting on this one…

— sam lawrence (@sprlawrence) August 2, 2016
One lucky CrownBet.com.au punter has turned a $5, eight leg bet with odds of 5869-1 into $29,343 over the weekend. The multi focused on the AFL and horse races.
The punter's multi looked like this:
GWS v Richmond – Tom Scully most disposals group B – $3.15
Hawthorn v Carlton – Patrick Cripps most disposals group A – $6.50
North Melbourne v St Kilda – North win by 1-39 – $2.15
Collingwood v West Coast – Collingwood win by 1-39 – $2.85
Brisbane v Port Adelaide – Sam Gray most disposals group B $7
Caulfield Race 7 – Fast 'n' Rocking – place – $1.35
Caulfield Race 8 – Divine Mr Artie – place – $3
Caulfield Race 9 – Magicus – place – $1.65
Will your multi be the next big news story? Log on to CrownBet.com.au and start up your own multi now!

9. Hayne plane lands on the Gold Coast
Jarryd @JarrydHayne has agreed to join the @GCTitans for the next two years. He's also agreed to make himself available to play this season

— Gold Coast Titans (@GCTitans) August 3, 2016
After suffering through the collapse of at least three separate life long dreams this year, Jarryd Hayne has confirmed he is following through with yet another life long dream: to play for the Gold Coast Titans.
On Wednesday the Titans announced Hayne had signed a two year deal worth an estimated $1.2 million per season. There is even speculation Hayne will play for the Titans as early as this week.
The announcement was quickly followed by explosive outrage from Parramatta fans. There is a feeling on the streets of Parramatta that if Hayne were to make an appearance he would be tarred, feathered and dragged through the streets.
Gold Coast fans are enjoying a tremendous year. They have managed to scrape themselves inside the top eight and picked up several stellar players that other clubs have discarded for one reason or another. The signing of Hayne is the cherry on top.
WilliamHill.com.au already has Hayne at $9 to be the 2017 Dally M medallist.
8. South Australia proposes punters tax
SA wants you to get a worse deal than punters in other states. The Punters Tax isn't fair. https://t.co/wmf50UFhm8 pic.twitter.com/RSLFT0qxzk

— Sportsbet.com.au (@sportsbetcomau) August 2, 2016
The South Australian state government is working to install a new 15% punters tax, effective from July 1, 2017. The tax is set to apply to all revenue from sports and racing gambling. Whether you bet online, at the pub or on-course, you will be hit with the new tax.
The South Australian state Treasurer estimates the tax will bring in $9.2 million annually.
In an effort to get the proposed tax repealed before it is even instated a collective of bookies known as the Australian Wagering Council has launched a campaign against the South Australian 15% punters tax. The Australian Wagering Council consists of SportsBet.com.au, Bet365.com, Ladbrokes.com.au, UniBet.com.au and BetFair.com.au.
If you are a resident of South Australia get in contact with your local MP and voice your concern and disgust that these money grubbing vultures are trying to bend you over at every turn.
7. MLB to cut ABL funding
MLB to stop funding Australian Baseball League after six years of losses, hopefully the sport survives down under: https://t.co/i7fvg0r3pd

— Alexis Brudnicki (@baseballexis) August 3, 2016
America's Major League Baseball has decided to pull its 75% funding of the Australian Baseball League, effective this year.
The ABL isn't really blazing a trail of popularity in Australia, with the league running at an annual loss. The ABL is determined that season 2016/17 will go ahead unaffected by the loss of funds. But the real question is: will the wider Australian sporting community really notice if it doesn't?
6. Chiefs end of season scandal
Steve Hansen warns All Blacks after Chiefs stripper scandal https://t.co/HTzwefh6tk

— nzherald (@nzherald) August 4, 2016
Members of the Super Rugby's Waikato Chiefs have found themselves in hot water after several of them touched and licked a stripper and then short changed her.
This scandal has utterly rocked Super Rugby to its core.
However it has drawn scoff's of contempt from members of the NRL who consider licking and touching a stripper a bit of a fart in a whirlwind as far as scandals go. NRL CEO Todd Greenberg has reached out to SANZAR CEO, Andy Marinos, and told him he has nothing to worry about: a scandal isn't a scandal until there's drugs, urine and bestiality involved.

WilliamHill.com.au has New Zealand ($1.45) as firm favourites to overcome Australia ($2.75) in round 1 of the Rugby Championship.
5. More NRL match fixing allegations
Match Fixing Allegations: @NRL investigating Round 7 @seaeagles V @theParraEels. Punter bet $18K. #NRLSeaEaglesEels https://t.co/Bg9ochRngM

— 7NEWS Sydney (@7NewsSydney) August 5, 2016
Earlier this year it was revealed the NRL and the NSW organized crime squad were investigating two Manly losses from 2015.
Now, clearly not content with throwing two games last year, the NRL and NSW organized crime squad are investigating Manly for throwing a 2016 round seven loss to Parramatta.
A mystery punter gave the Eels a 4.5 point head start, betting $18,000 on it. Miraculously, the Eels came good, scoring three tries in the last 10 minutes to win the game 10-22.
This is the third game Manly are being investigated for throwing. One allegation and you might think it's a witch hunt. Two allegations of match fixing and you might be inclined to think: wow, what a wild coincidence. But three? Where there's smoke there's usually fire.
Despite all of the dodgy going's on with Manly bets, LuxBet.com.au are still offering $67 for Manly to take out the 2016 Grand Final.
4. Dees beat Hawks!!!
For the first time in 10 years, we've beaten Hawthorn! Final score: Melb 17.8.110 to Haw 11.15.81 #AFLDeesHawks

— Melbourne Demons (@melbournefc) August 6, 2016
It's not every day you have the chance to bare witness to a once in a lifetime event…but today was one of those days.
The perpetually lowly Melbourne Demons came good, defeating three-peat aspiring premiers, Hawthorn 110-81 for the first time in a decade.
Hawthorn's dominance over the AFL stretches back a long time now. They seem to have set up stumps in the nose bleed section of the ladder year after year. The Demons however, have been cellar dwellers and even been accused of tanking in order to jag better draft picks.
But this is a great day for the long suffering Demons' fans. Congratulations Melbourne FC!!!!
Despite their historic win today, SportsBet.com.au has the Demons ($2.69) as outsiders against Port Adelaide ($1.47) next week.
3. Hurricanes win!!!
We've done it!!! 20 years and the @SuperRugby title is the Canes title pic.twitter.com/MOAfhjCIXM

— Hurricanes Rugby (@Hurricanesrugby) August 6, 2016
After 20 years in the wilderness, the Wellington Hurricanes have won their first Super Rugby title.
The 'Canes downed the Johannesburg Lions 20-3 on a dreary night in Wellington this weekend.
Despite their 20 year drought, the Hurricanes have been no stranger to finals rugby. They have been pipped at the post in 2006 and 2015, but last night was not to be a repeat of those years.
Congratulations Hurricanes!!
Now that the Super Rugby season is done and dusted we can all look forward to some International rugby matches. The highlight of which will be the Bledisloe Cup. PalmerBet.com.au has New Zealand as firm favourites heading into the Bledisloe on $1.10, with the Wallabies fetching $7.
2. Justin Leppitsch needs some Centrelink forms
Not a great night in Adelaide. #AFLCrowsLions pic.twitter.com/vANpO6LUv3

— Brisbane Lions (@brisbanelions) August 6, 2016
Not a great night is an understatement.
Not a great night is when you stub your toe or lose your phone or drop the soap in the shower in jail.
The Lions were flogged by 138 points: it was a shocker, absolute carnage.
After the Lions' 94 point loss to Port Adelaide last week, coach Just Leppitsch said after that loss, he could easily have cut half the team, but no, he was going to show faith in the team. That was clearly a mistake. Leppitsch should have gone all razor gang on the lions. Even enlisting the help of an under 12's team would have bore better results than the 138 point flogging they copped a the hands of the Adelaide Crows last night.
Brisbane beat Essendon in round 18 and Leppitsch breathed a sigh of relief: he thought he had saved his job for another year. Last night's loss shows Leeppitsh' time at the Lions is up and that he may as well line up at Centrelink now.
The Lions have already announced a coaching review at the end of the year.
Bet365.com has the Adelaide Crows at $5 to take out this year's AFL Grand Final
1. Aussies lose
Sri Lanka win the second Test by 229 runs.

Full scorecard: https://t.co/uwxQemxNqL #SLvAUS pic.twitter.com/L9XWyavnhS

— cricket.com.au (@cricketcomau) August 6, 2016
The Aussie cricket team have been embarrassed, losing their second test against Sri Lank in the sub-continent. This marks the first time the Sri Lankans have won the Warne/Muralidaran since its inception in 2007. It is also the first time the Sri Lankans have beat Australia since 1999.
The batting meltdown has drawn a cry for a complete overhaul of the Test team.

It has been apparent for years now that our batsmen are easily stumped when it comes to spin in the sub-continent. In fact our blade-wielders have shown great stages of fragility for the last decade or so.
Mitchell Starc is proving to be the greatest fast bowler in the world and pretty handy with the blade too. But cricket is not a one man sport.
Despite a 2-0 whooping, SportsBet.com.au has Australia and Sri Lanka evenly pegged on $2.40 ahead of the third test, with a draw fetching odds of $4.20.