Estimated Reading Time: 4 minutes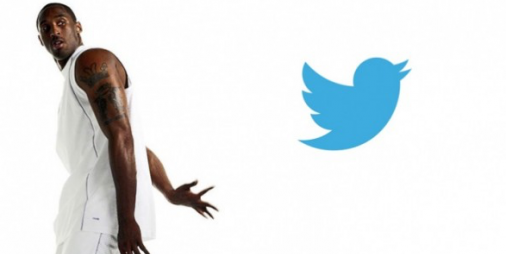 Let's see what the Twitterverse has in store for us this week.
10. Wallabies rolled again
MATCH REPORT | #Wallabies fall to All Blacks in Wellington. https://t.co/QWDJZHyrAp #NZLvAUS

— Wallabies (@wallabies) August 27, 2016
It is becoming an all too familiar sight: the Wallabies hanging their heads in shame at the end of a test match with a score against them that wouldn't look out of place on a cricket score board.
That's right, the All Blacks have retained the Bledisloe Cup for the fourteenth consecutive year.
The Wallabies have tried to blame the refs for their 29-9 loss to the All Blacks in Wellington last week. The Wallabies and the ARU have even made a complaint that All Blacks coach Steve Hansen had a secret rendezvous with referee Romain Poite.
I think it's time for the Wallabies and Michael Cheika to face facts and send an SOS to some genuinely talented psychotics and bad boys like James O'Connor, Kurtley Beale, Will Genia and Digby Ioane.
Despite their abysmal run of late, losing two Bledisloe Cup matches and being white washed by the Poms earlier in the year, SportsBet.com.au has the Wallabies firm favourites at $1.60 ahead of their test against the Springboks on $2.35.
9. Reds sign ANOTHER Bronco
FIRST on 7: Bronco Lachlan Maranta is officially going to @Reds_Rugby Maranta, grandson of Broncos co-founder, committed to Reds this week

— Chris Garry (@ChrisGarry7) August 25, 2016
The Queensland Reds have been an abomination for the last couple of years.
In their desperation to become relevant in the Super Rugby competition they have looked to their state's other codes for inspiration. It is clear the Reds have noticed the perpetual success of the Brisbane Broncos and have tried to poach as many of their players as possible in a bid to mirror their prosperity.
The Reds began by signing Karmichael Hunt, Brad Thorn and Caleb Timu now they have poached winger Lachlan Maranta from the Broncos.
8. McInnes to make way for Farah?
JUST IN#TripleMNRL https://t.co/XZRZEHjdTT

— Triple M NRL (@TripleM_NRL) August 29, 2016
South Sydney Rabbitohs hooker, Cam McInnes, has asked the club for a release. This is a convenient morsel of news for the Bunnies as they can now execute a wiley scheme to lure West's Tigers outcast, Robbie Farah, to Redfern.
Of course all of this wheeling and dealing will have to be given the blessing of the lord high commander: Gladiator Russel Crowe. But in theory the plan is a goer.
Do you think Robbie Farah will be enough to spark the Bunnies next year?
7. Suns exodus
Confirmed: Dion Prestia has joined Jaeger O'Meara in reqeusting a trade away from the Gold Coast. pic.twitter.com/7dvHpKqDhE

— 3AW Football (@3AWisfootball) August 28, 2016
Dion Prestia, David Swallow and Jaeger O'Meara have all asked the Gold Coast Suns' brain trust for a release or trade ahead of the 2017 season.
This would represent one of the biggest exodus' of playing talent the Suns have had to face since their inception.
O'Meara in particular will draw the greatest focus from other clubs. Despite not playing a single game across the past two season, O'Meara is considered a gun midfielder who – when healthy and fit – can run circles around the competition and get more touches than a shirtless girl at a summer festival.
The Suns will need to recruit heavier than John Candy in the off-season otherwise they will be fighting with the Brisbane Lions over the 2017 wooden spoon.
6. ISIS have gone too far!
ISIS 'targeted Aussie cricketers in Bangladesh' https://t.co/NrT3j3fzoZ #cricket

— FOX SPORTS Cricket (@FOXCricketLive) August 28, 2016
ISIS have done some pretty wretched horrible things. They've burned people alive, drowned people and had toddlers execute people.
ISIS are not the full quid.
But now they have taken things too far. The war is now real.
It has been revealed that had the Australian Cricket Board not cancelled Australia's proposed tour of Bangladesh, that ISIS were planning to attack the team in some beastly manner.
WilliamHill.com.au has Australia at $1.67 over Sri Lanka on $2.20 ahead of their ODI on Wednesday.
5. Hayne's former team mate sits to make a stand
.@JarrydHayne's former teammate @Kaepernick7 has refused to stand for the US national anthem: https://t.co/kjmtZtCQHA #9WWOS

— Wide World of Sports (@wwos) August 28, 2016
San Francisco 49ers' quarterback, Colin Kaepernick has caused a furore in the US by refusing to stand for the national anthem.
By sitting during the anthem, Kaepernick was taking a stand against the recent glut of black deaths at the hands of police around America.
His sitting stance has divided opinion in the US with Kaepernick receiving praise and condemnation in equal parts.
According to WilliamHill.com.au it doesn't really matter if Kaepernick sits or stands for a game, the 49ers are still at odds of $101 to take out the 2016/17 Super Bowl
4. Week one of the AFL Finals confirmed!
CONFIRMED: all the times, venues and dates for week 1 of AFL finals:https://t.co/42IhQpQiYh pic.twitter.com/BbzoCgJT48

— FOX FOOTY LIVE (@FOXFootyLive) August 28, 2016
The AFL finals begin this week!! It's show time!! Here is the first week of finals schedule, odds are supplied by CrownBet.com.au
Thursday: West Coast ($1.28) vs Western Bulldogs ($3.75) @ Domain Stadium
Friday: Geelong ($1.67) vs Hawthorn ($2.20) @ MCG
Saturday: Sydney ($1.40) vs GWS Giants ($3) @ ANZ Stadium
Saturday: Adelaide ($1.18) vs North Melbourne ($5) @ Adelaide Oval
3. Lions drop Leppa
YOU'VE GOT MAIL.

Justin Leppitsch Sacked Over The Phone, Players Told Via Email: https://t.co/1FWuJgtCar pic.twitter.com/RN4jhNA40d

— Triple M Footy (@triplemfooty) August 29, 2016
AFL's worst kept secret is out: the Brisbane Lions have sacked coach Justin Leppitsch.
It's not just the fact that Leppa was fired – even Ray Charles could see that one coming – it was the fact the Lions board did it in a low way. Like a cheating girlfriend, Lions CEO Greg Swann told Leppa he was fired over the phone and told the squad via email.
Isn't that just the height of rudeness?
Since the sacking Swann has said they don't have anyone in mind for the now vacant head coach position. Who knows, maybe we will see an ad for the Lions head coach on Seek.com then.
2. Reds sign Cooper, again
At last…the @QuadeCooper solution for @Reds_Rugby https://t.co/yZTTCnLGcd

— Jim Tucker (@HulaBulaJim) August 28, 2016
The only apparent point of difference between the Broncos and Queensland Reds is the Reds have re-signed their prodigal son, Quade Cooper.
It has been confirmed that Cooper signed a three year deal with the Reds but Cooper will struggle to recognize his team mates, unless he is an avid follower of the Brisbane Broncos….
1. Paige VanZant floors Aussie Bec Rawlings in UFC Fight Night Vancouver
What a kick by Paige VanZant!!! #UFCVancouver https://t.co/Qk36aHnCL5

— MMA GOSSiP (@MMAxGossip) August 28, 2016
Paige VanZant has sent shock waves through the women's straw weight division with one of the most memorable knock outs in recent memory.
VanZant dropped Rawlings with a brutal switch kick, ending the fight in the second round. This win proved VanZant is just as dangerous as she is gorgeous, and she is a stunner.
PalmerBet.com.au has a range of markets available on the upcoming UFC Fight Night in Hamburg this weekend.