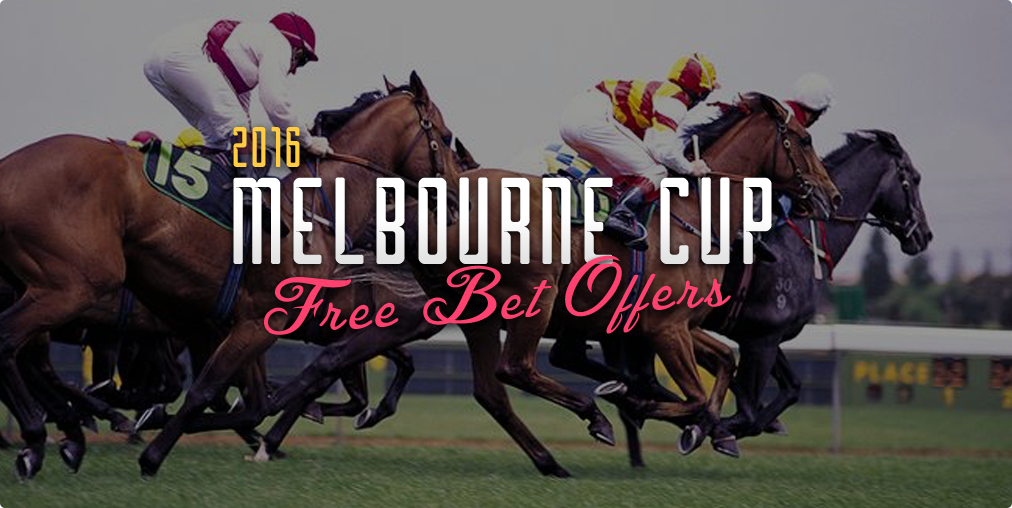 EVERY man and his dog is going to have a bet on Melbourne Cup Day.
While they all have dreams of striking it rich, the reality is, only a few will do so.
But that doesn't mean you can't make your favourite online bookmaker work for you.
So whether you're going to have a crack at hot favourite Hartnell, would like a bit of Jameka in your life or prefer something like Pentathlon to emulate Prince of Penzance at huge odds, you can rest assured – even if your horse does lose – not all will be lost if you make the right bets with the right bookies.
We'll go over all the offers available on Cup day, but first, here's a look at the field and how an international raider crunched in from $17 to $7 by Sportsbet.com.au after a monstrous run in the Lexus Stakes on the weekend.

Oceanographer was the big mover for Tuesday's Melbourne Cup after its win in the Lexus Stakes is now the joint $7 second favourite (with star mare Jameka) after drawing barrier 11.
It's a massive move for a horse that will be on its third run in 13 days when cup day rolls around – and facing a gruelling 3200m stay that separates the cherries from the chaff.
The Euro beast is the third best backed runner in the field behind Hartnell and Jameka.
Hartnell, which drew barrier six, eased slightly from $4.20 out to $4.50.
Jameka – which has been sitting in the paddock, patiently waiting for an assault on the cup, while its opponents have had to fight tooth and nail to get there – eased out from $6.50 to $8, but the money brought her back in to $7 after the barrier draw.
Sportsbet.com.au's Ben Bulmer reports another international raider in Bondi Beach, which drew barrier 5, continues to be well backed, firming from $10 into $9.
"More than 1000 punters have backed Katelyn Mallyon and Assign to repeat the efforts of Michelle Payne and Prince of Penzance last year, which has seen its odds shorten from $81 into $51," Bulmer said.
"Rose of Virginia is the smoky, with almost 3,000 punters backing it at $301, which has Sportsbet facing a $5 million payout if it salutes on Tuesday.
"But it's been all one way traffic for Oceanographer since his win in the Lexus, as Hartnell eases.
"The English raider is now the joint second favourite with Jameka, remarkable for a horse that was priced at $101 with Sportsbet just 20 days ago."
Melbourne Cup Day bookie bonuses and promotions
CrownBet.com.au
Enjoy Melbourne Cup Day with a bonus bet offer with CrownBet.com.au. Simply place a fixed odds win bet on races one to five and, if your horse manages to finish either second or third, you'll receive a matched bonus bet up to $50! Applies to your first bet on each race placed and excludes each way bets.
Bet365.com.au
Bet365.com.au's popular feature race meeting offer will be applied to Melbourne Cup Day. All you have to do to clean up on this offer is place a single bet on the fixed win or tote win markets in each of the 10 races at Flemington on Tuesday and, if the horse salutes at win odds of $5 or more, Bet365.com.au will refund your first fixed win or tote win bet on the next race, if it loses. Of course, the stipulation is that it has to be paying $5 or more, but this is cup day – there will be plenty of upsets.
The offer applies to your first bet on each race only and the refund will be matched to your stake, up to $100. Oh yeah, if you happen to snag two in a row – at odds of $5 or more – the bookie will still hook you up in the race after if your nag doesn't manage to get home. The cool thing, too, is that these feature race meetings happen all the time, so if you happen to snag the winner in the last at Flemington, keep an eye out for the next feature race meeting, because you will get a refund on the first race then, too.
Sportsbet.com.au
The friendly folk at Sportsbet.com.au are running a bonus bet offer on the Melbourne Cup, as well as races one and two on cup day. Simply place a fixed odds win bet online and, if your horse does not win, but runs second or third, the bookie will match your stake with a bonus bet of up to $50.
WilliamHill.com.au
Double down on the cup! Don't forget to take advantage of William Hill's unique double down feature on Cup day – especially if your selection jumps out of the blocks quickly or looks to be in good nick. If you place a double down bet on a horse in the Melbourne Cup and Double Down in the run and your horse doesn't win the race but comes second or third, the bookie will refund your entire stake up to $50 in Bonus Bets.
The bookie also has a special on races one to four on cup day, giving you a bonus bet of up to $50 – matching your stake – if the horse you bet on to win only comes second or third.
2016 Melbourne Cup market
$4.50 Hartnell (out from $4.20)
$7 Oceanographer (in from $17)
$7 Jameka (in from $8.00)
$9 Bondi Beach (in from $10)
$13 Heartbreak City (steady)
$15 Wicklow Brave (in from $16)
$17 Almandin (out from $13)
$17 Big Orange (out from $16)
$21 Almoonqith (out from $16)
$21 Exospheric (out from $17)
$26 Who Shot Thebarman (steady)
$26 Curren Mirotic (in from $31)
$26 Qewy (in from $41)
$34 Grey Lion (in from $41)
$41 Our Ivanhowe (out from $34)
$41 Grand Marshal (out from $34)
$41 Secret Number (out from $34)
$51 Assign (in from $81)
$51 Excess Knowledge (out from $41)
$51 Sir John Hawkweed (in from $67)
$67 Beautiful Romance (steady)
$67 Gallante (steady)
$151 Pentathlon (out from $41)
$301 Rose of Virginia (steady)
Odds provided by Sportsbet.com.au