American Football is growing in popularity worldwide, and the online sports betting market is growing to match. This is heavily encouraged by the fact the Superbowl is one of the biggest punting events every year in the USA. There are so many teams, and the regular season is so long new bettors may be overwhelmed at the options available for wagering.
This article aims to break down some of the barriers of becoming successful at wagering on American football by explaining the popular bet types, why value is important when betting on the sport and what the best bookies sites are to on the NFL at.
Best NFL bookies in
| Bookmaker | Free Bet | Based | Rating | Bet Now | Reviews |
| --- | --- | --- | --- | --- | --- |
Loading Table...
Why bet on American football?
Sportsfans who already enjoy the sport can understand the fun and enjoyment of placing wagers on games you enjoy. This can greatly enhance the excitement of your favorite games, or earn you more than just bragging rights with your buddies.
American football has a wide array of teams to choose from, ranging from fans with their hard core favorites to the serious sports bettors who follow the odds all season long. Either way, wagering on American Football has a lot to offer sports bettors. While there are office pools and friendly wagers between friends worldwide, online sports books have a lot to offer even the casual bettor.
How to bet on American football
Serious punters may already have a strategy for their wagers. Planning starts at the beginning of the season for the most serious sportsbettors. Following their favorite team's training strategy, player injuries, even the weather, these bettors can make a good income on these wagers.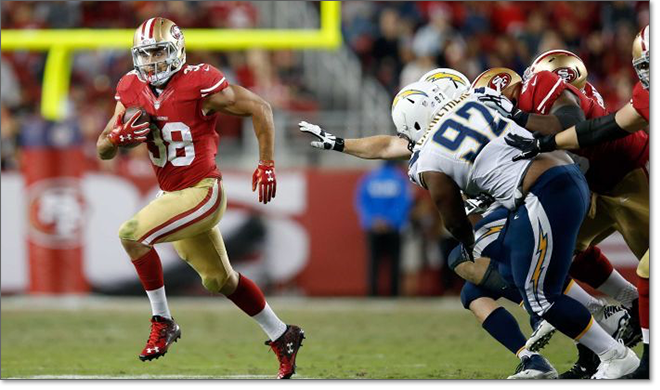 But for the new bettors, how do they know what to wager on? With weekly games it can be overwhelming to know what picks to follow. Many sportsbooks offer teasers, as well as overnight lines, prop bets, and future bets. One of the first things bettors must do is shop for the best value in wagers.
Parlays:
Parlays are considered a low risk wager because the cost is very low for a very high expected win value. The problem is that these wagers are difficult to win. These wagers are typically placed on at least 2 teams, and every team must win for the wager to pay out. However with minimum wagers typically around $1, it is a very low risk for the potential to win a very large payout. There are different variations on this wager, and the rules change from book to book, so bettors should always read the fine print.
Teasers:
Teaser bets are simply Parlay bets, with the point spreads modified. Bettors need to be wary of these, and shop around. Different sports books will have different rules on ties and no action games. This also means that bettors need to be wary of unscrupulous sportsbooks. Typically these will offer the highest payouts- and can be very tempting. But there's little risk in it for sportsbooks who have no intention of paying out winnings. These bets are made on 2 or more teams, and both choices must win to pay out.
Straight Bets:
Some of the common straight bets include betting by the point spread. These are very popular ways to bet as many sportsbooks offer this type of wager with reduced juice. The potential win amount is not as great as other wagers, however.
Moneyline wagers are simply betting on your favorite team to win. This is a very simple form of wagering, and is based on the odds of the team winning or losing. If the underdog wins, the payout is greater, regardless of the points in the game.
Total wagers are bets placed on the total points earned by both teams- regardless of who wins. Wagers are made against the point total posted- whether the total points will be over or under that amount.
Why Value is Important
When it comes to shopping around for wagers, many will talk about looking for the best value. But why is this line shopping so important? Can it really impact your bottom line?
In short, yes. Though bettors not only need to worry about the price, but also the point spread. Bettors not only need to be able to do the math to see if their the wager is not only likely to win, but be a profitable wager. Not every wager, even if it wins, is enough to bring profit that it earns more than your spent money back. The reduced juice lines are a great way to find good value lines, but aren't a foolproof method.
Wagering on American Football
Whether you're a serious punter, or just a casual sports bettor, betting on the American Football including the NFL has a lot to offer. Winning or losing, the wagers make watching your favorite game that much more exciting. And who doesn't like to fatten their pockets when they win? Bragging rights aside, no matter if you enjoy the serious side of sports betting or you just want to have some fun with the prop bets Football sportsbetting has something to offer every sports fan.
NFL bookies
The growing popularity of the Super Bowl worldwide means there is more Interest in betting on the NFL than ever; every big online sports betting site has markets up for both the regular season of the NFL and the playoffs.
Betting sites like William Hill (which pushes into some North American places), Bet365, Bodog (Canada only), Bodog88 (Asia) and Bet365 (accepts bettors from more than 200 countries) have extensive betting options on games, including in-play betting.
Towards the top of this page you will see a bookies table titled "Best NFL bookies". This table is geo targeted to your location and only shows the sites that you eligible to sign up at.
Keep in mind not every site that accepts people from your jurisdiction will have the ability to display your balance in your home countries currency. An example being 5Dimes which only displays customers funds in USD. You can view the currencies catered for at each individual bookie in their review, also accessible from the table above.
Sign up at leading online bookie Bet365 and receive a match deposit bonus – offer available to over 200 countries