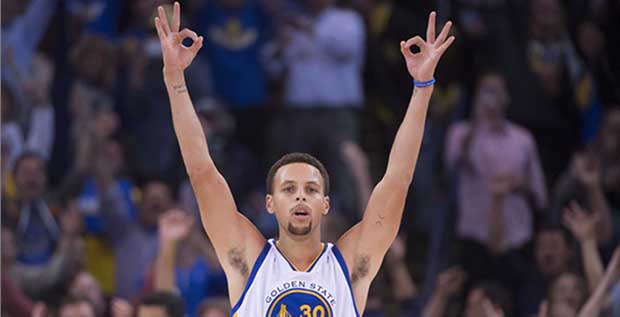 THE Warriors are the obvious favourites to win the NBA title, but they will still be smarting from having their proverbial rears handed to them by the Lebronaliers.
And the Cavs are the deserved second favourites at $4.25 with CrownBet.com.au, having kept the core of their title winning squad together for the 2016-17 season.
Look for Lebron to coast through the regular season, with teams like the Boston Celtics or Toronto Raptors claiming the top of the east, and then turn himself into beast mode James when the big stuff approaches.
The San Antonio Spurs are the only other team in single figures, at $9, despite the retirement of Tim Duncan. This is Kawhi Leonard's team now, and they have added experienced big man Pau Gasol to join the talented LaMarcus Aldridge up front.
We really love the Celtics. They are the intriguing side of the lot and at $15, might be worth a flier. They added under rated Atlanta Hawks big man Al Horford to a roster that won 48 games last season, although they will probably just be biding their time in the conference finals until James retires.
Why the Bulls are $67 to win the title is beyond us. They should be $670 with the ageing, middling core they have put together that provides little, to no shooting.
Sure, Rajon Rondo and Dwyane Wade have NBA title pedigree, but it's been a long time since either man has been an alpha dog and, while Jimmy Butler is a supreme talent, Robin Lopez and the inconsistent Nikola Mirotic are simply not going to get the job done up front.
It's going to be a massive year and we can't wait for the season to start.
Bring it on already.
2016-17 NBA title markets
Cleveland Cavaliers ($4.25)
San Antonio Spurs ($9)
Boston Celtics ($15)
LA Clippers ($21)
Toronto Raptors ($34)
Oklahoma City Thunder ($41)
Atlanta Hawks ($51)
Indiana Pacers ($51)
New York Knicks ($51)
Utah Jazz ($51)
Chicago Bulls ($67)
Memphis Grizzlies ($67)
Miami Heat ($67)
Minnesota Timberwolves ($67)
Houston Rockets ($81)
Charlotte Hornets ($101)
Dallas Mavericks ($101)
Detroit Pistons ($101)
New Orleans Pelicans ($101)
Portland Trail Blazers ($101)
Washington Wizards ($101)
Milwaukee Bucks ($126)
Orlando Magic ($151)
Denver Nuggets ($251)
LA Lakers ($251)
Sacramento Kings ($251)
Phoenix Suns ($501)
Brooklyn Nets ($1001)
Philadelphia 76ers ($1001)
Odds provided by CrownBet.com.au